Oscar-winning actress Dame Helen Mirren has revealed what she learnt from Harrison Ford, Robert Altman and Brigitte Bardot at a BAFTA event celebrating her career.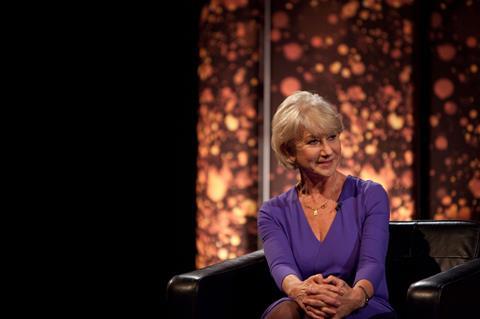 The star of The Queen looked back over her film and television career at the "Life in Pictures" event at BAFTA in London on Monday (Jan 21), recalling how stars and directors had informed her approach to movie-making.
Speaking on stage with Radio 4 presenter Francine Stock, Mirren spoke of working with Harrison Ford on The Mosquito Coast (1986).
"I was very ignorant; I didn't know what the hell I was doing," said Mirren.
"It was great to watch Harrison, who was such an extraordinary technician on film. He knew every lens, every shot. I learned that you have to be technically aware. I was completely technically unaware at that time."
Star ambitions
Looking back to her ambitions at the beginning of her career, the 67-year-old actress said: "I think if I was to be absolutely honest I just wanted to be a star – which is awful really.
"It was the time of Brigitte Bardot as well, and I terribly wanted to be Brigitte Bardot. I was a fat, spotty girl in Southend-on-Sea so there wasn't much chance of that."
It was close to 30 years later that she worked with Ford: "I did a reading with Harrison Ford – a huge star – and I got it. I remember leaving that meeting absolutely floating on air thinking 'Wow, here I go. My life has started now'."
Irish lessons
After initially being seduced by the glamour of the industry, Mirren explained that she was set on learning her craft.
Her Irish accent in the 1984 movie Cal, for instance, was shaped by Liam Neeson, with whom she was in a relationship.
"I was living with Liam Neeson at that time…. was I? Yes, I think I was. That was a great help with the accent, that's for sure."
Prime Suspect
Mirren recalled that her greatest lessons in directing and cinematography came on crime drama Prime Suspect, in which she played troubled DCI Jane Tennison across seven TV movies from 1991 to 2006.
"Where I really started to learn about how to work on film was doing Prime Suspect, and just having to do day after day after day, hour after hour, and learning, learning what a director does," she explained.
"Understanding finally what a director does. Learning about cinematography. It was that, after coming out of Prime Suspect, it was like I'd been to university for filmmaking and I came out a very different actress to my mind."
Working with Altman
Mirren also reflected on the unique experience of working with US director Robert Altman on ensemble period drama Gosford Park (2001).
"You never knew if you were on camera or not," she said. "It's the only time I've ever worked on a film where everybody is radio miked all day, every day. So whatever anyone says is recorded.
"You had the feeling, not that you were in a play but much more of a feeling of ensemble, definitely. That you were all in it together. And he also had this incredible, amazingly wonderful freedom."
Mirren added: "The greatest filmmakers are the ones who are the least wedded to their own ideas. Or they are, but they're open-minded."