Dir: Marek Lechki  Poland. 2010. 95mins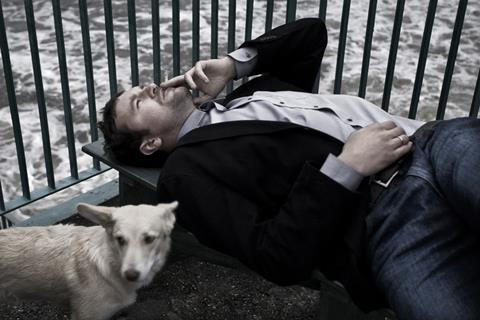 Six years since his well received 60 minute film Moje Miasto (My Town) saw him touted as one of Poland's most promising young directors, Marek Lechki finally makes his feature film debut with a tale of familial conflict and personal crisis.
An intriguing international addition to the 'Male life crisis' sub genre.
The recipient of the Best Directing Debut award at the 2010 Gdynia Polish Film Festival, the film looks certain to become popular on the festival circuit already receiving its international premiere at Pusan. Set to screen at numerous fests over the coming months, its story of a man undergoing something of an existential crisis should strike a chord with international audiences.
The film follows Michal, a man with a seemingly perfect life and family, who goes on an errand to his home town on behalf of his boss. After an unfortunate set of circumstances, Michał finds himself trapped in the place of his birth. As he attempts to find a way out, he reconnects with old friends, whilst dealing with the broken relationship between him and his father.
Marked by strong acting (especially from Tomasz Kot in the lead role) and confident direction from Lechki, the film manages to strike a balance between the understated and melodramatic, showing that even the smallest of gestures can change a life dramatically. Lechki also manages to evoke small town mentality with aplomb showing Michał's conflict is not only with a father but with a life that has been left behind.
An intriguing international addition to the 'Male life crisis' sub genre that is currently proving popular with such films as A Single Man and Greenberg
Production companies: Harmony Film Production
Producer: Marek Lechki
Cinematography: Przemysław Kamiński
Production designer: Barbara Komosinska
Music: Bartek Straburzynski
Website: www.erratum.pl
Main cast: Tomasz Kot, Ryszard Kotys, Tomasz Radawiec, Janusz Michałowski, Karina Kunkiewicz, Jerzy Rogalsk