Animated sci-fi feature Evangelion: 2.0 You Can (Not) Advance opened strongly at the Japanese box office at the weekend, earning $5.37m (Y512m) on 355,000 admissions.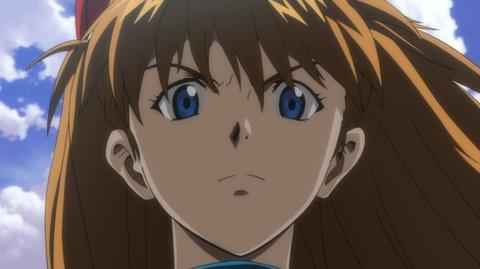 It beat out local megahit Rookies, the year's most successful release, and Transformers: Revenge Of The Fallen in its second week.
Co-distributors Klockworx and Studio Khara opened Evangelion on 120 screens, giving the film an unprecedented $44,750 per screen average.
Transformers: Revenge Of TheFallen opened with a similar $5.88m (Y560.7m) last week but from 658 screens over three days (June 19-21). Comedy drama Rookies is still playing on 428 screens in its 5th week, pulling in over $63m so far.
Evangelion: 2.0 You Can (Not) Advance is the second of a tetralogy of features labeled as a "Rebuild" of the legendary Neon Genesis Evangelion TV and feature film franchise, created by Hideaki Anno in 1995. Anno writes the screenplays and oversees direction of the rebuild with Masayuki and Kazuya Tsurumaki credited as co-directors on both 1.0 and 2.0.
The success of the second installment surpasses that of the first, released in September 2007. Evangelion: 3.0 and Evangelion: Final are scheduled to be released simultaneously.