Dir/scr: Hans Weingartner. Germany. 2011. 109mins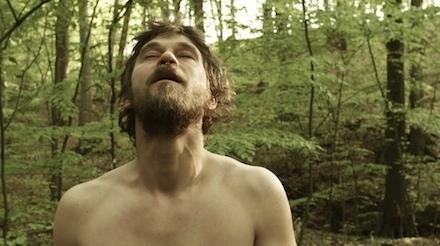 Hans Weingartner's thoughtful and at times moving story of young man struggling with mental illness who finds a freedom and happiness of sorts through a hut he builds in the woods is an impressively made film that should find a regular berth at international film festivals.
In a film that could have been maudlin or preachy, Weingartner keeps things positive and even upbeat at times.
Not an easy option as a theatrical release, Hut In The Woods (Die Summe Meiner Teile) though should interest distributors who handled his earlier film, The Edukators (2004), and are willing to take a chance on a film that could also attract interest through its debate on mental illness as much as about its cinematic qualities.The film had its world premiere at the Rio International Film Festival, and screened a few days later at the London Film Festival.
In some ways this film is closer in tone and substance to his 2001 debut The White Noise (Das weisse Rauschen) – in which his Edukators star Daniel Bruhl played a paranoid schizophrenic - in the way it tackles mental illness in a compassionate and progressive manner, while the lead performance from Peter Schneider should also attract positive attention.
He plays Martin, a gifted mathematician whose life falls apart after a spell in psychiatric care. He loses his job, girlfriend and eventually his apartment, and labeled as mentally ill has no way of supporting himself.
Out on the streets, and sleeping in an abandoned building, he eventually meets a young Ukrainian boy named Victor (Timur Massold) who is also living rough after his mother overdoses. Despite being unable to communicate – neither speaks the other's language – Martin takes the young boy under his wing and the pair escape to a dense woods where the build a hut sturdy enough to live in.
On one of his trips to the city Martin also befriends Lena (Henrike von Kuick) who he encourages to try and live in a more idealistic way. It seems as if Martin has found a kind of happiness, and he, Lena and Victor even talk about leaving the area and find a new home by the sea where others share his love of the simple lifestyle, but the authorities – concerned about his mental well-being – have other plans.
In a film that could have been maudlin or preachy, Weingartner keeps things positive and even upbeat at times. Certainly there are moments of drama and sadness, but the film poses important questions as to how we view and deal with mental illness and is impressively performed and staged.
Production company: Kahuuna Film
International sales: Elle Driver, www.elledriver.fr
Producers: Hans Weingartner, Jonas Dornbach
Cinematography: Henner Besuch
Editor: Andrew Bird
Production designer: Sebastian Wurm
Music: Hooper & Donzelli
Main cast: Peter Schneider, Timur Massold, Eleonore Weisgerber, Henrike von Kuick, Julia Jentsch