Dir: Tina Gharavi. UK. 2011. 87mins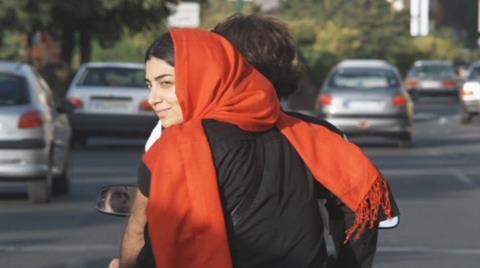 This low budget British feature, set in both Iran and Newcastle, is an impressively earnest tale of cultural differences and coming of age that has a faint tinge of some of the work of Ken Loach.
This is a strong UK feature made on a shoestring.
Receiving its world premiere at the increasingly well regarded Berwick Film and Media Arts Festival in the UK, the film should attract some interest from festivals (especially those with a human rights angle) and perhaps one or two arthouse distributors looking for a different kind of UK feature from the current juggernauts of Shame/Wuthering Heights/Tinker Tailor Soldier Spy.
After falling foul of the oppressive Iranian regime once to often, young Iranian girl Nasrine is packed off to the UK under the watchful eye of her brother Ali. Once in Newcastle our young heroine soon falls in with Nichole, a girl from the local travellers community and she begins to taste real freedom for the first time much to the dismay of her brother.
But the new culture is also affecting Ali more than he realises. Soon both world events and personal traumas will change their lives forever.
Young actress Micsha Sadeghi gives a strong performance as a young girl struggling with her identity and is ably supported by Shiraz Haq as her stoic yet confused brother. Gharavi films in a loose, naturalistic style that mostly works in giving the film an intimate and emotional feel. The style is sometimes at odds with some of the more melodramatic moments in the plot but – on the whole – this is a strong UK feature made on a shoestring.
Production companies/sales: Bridge + Tunnel Productions, www.bridgeandtunnelproductions.com
Producers: James Richard Baillie, Tina Gharavi
Screenwriter: Tina Gharavi
Production Designer: Chryssanthy Kofidou
Cinematography: David Raedeker
Editor: Lucia Zucchetti
Main cast: Micsha Sadeghi, Shiraz Haq, Christian Coulson, Nicole Halls