Dir/scr: Patrick Wang. US. 2011. 169mins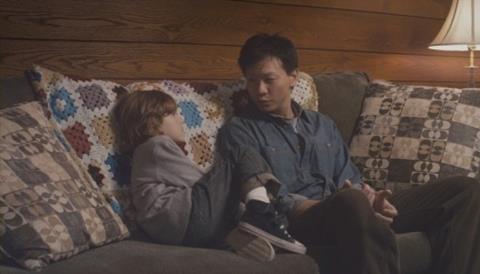 A thoughtful and often heartbreakingly honest story about a gay man fighting for custody of the young child he has raised with his recently deceased partner, In The Family is an impressively played drama that – despite its lengthy running time – is intelligently understated but on the mark in terms of the issues it raises.
Patrick Wang is an engaging central character.
The film has played at film festivals – and showed at the Glasgow Film Festival in the UK – and following a limited platform release in New York is set to expand to 40 screens through the US in April.
Self-funded and self-distributed, In The Family is the feature debut for director-writer-star Patrick Wang. It is structured and shot is a very linear and formal fashion – possibly betraying Wang's theatrical background – and uses plenty of slow sequences and uneasy silences to help heighten the dramatic tension.
Joey Williams (Wang) lives with his partner Cody Hines (Trevor St John) and six year-old Chip (Sebastian Brodziak) in Tennessee in a stable and loving relationship. Schoolteacher Cody is Chip's biological father.
After Cody is killed in a car accident, Joey presumes that he will continue to raise Chip, but Cody's will, which predates his time with Joey, states that Chip's aunt and uncle (Kelly McAndrew and Peter Hermann) are named as his guardians, and despite their good relationship with Joey they arrange to have Chip taken into their care.
Joey embarks on a legal battle (and his story is also intercut with scenes about how he and Cody first got together), but the thrust of the story is that he is a good and decent man who gets out of his depth in amidst the legal and financial wranglings. He gets sound help and advice in moving fashion from retired lawyer Paul Hawks (Brian Murray), with the closing legal cut-and-thrust staged gently but powerfully.
Patrick Wang's Joey is an engaging central character – a genial everyman (he works overseeing house refurbishment) who happens to be gay and determined to fight for the child that he loves as a son. The film is carefully shot and structured, and while some prudent trimming would make it possibly more accessible to bookers and cinemagoers In The Family is a story that refuses to be rushed as it eloquently tells its simple and moving tale.
Production company/sales contact: In the Family, info@inthefamilythemovie.com
Producers: Andrew van den Houten, Robert Tonino, Patrick Wang
Cinematography: Frank Barrera
Editor: Elwaldo Baptiste
Production designer: John El Manahi
Music: Chip Taylor, Andy Wagner
Main cast: Patrick Wang, Trevor St. John, Sebastian Brodziak, Brian Murray, Kelly McAndrew, Peter Hermann, Park Overall, Susan Kellermann, Elaine Bromka, Zoe Winters, Eisa Davis, Chip Taylor, Eugene Brel