Dir: Peeter Simm. Belarus-Estonia-Latvia. 2012. 100mins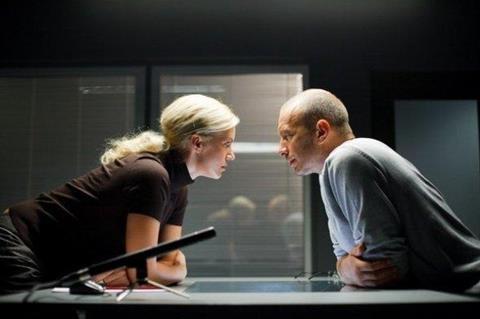 Estonian born director Peeter Simm's first film since the hit domestic feature Georg (2007) (a biopic of legendary Estonian opera singer Georg Ots), Lonely Island(Üksik saar) is an ensemble piece featuring multiple narratives focusing on characters dealing with the scars of the past.
Lonely Island is an undoubtedly engaging and – at points – compelling affair.
Recently released in Estonia, the film has a good chance of being popular on the festival circuit partly thanks to Simm's previous form with the likes of Berlin. But a distribution deal outside of the Baltics is less likely as the film – despite being an entertaining and slick piece of work – is perhaps a little too close to soap opera for arthouse distributor tastes.
The film follows the fortunes of various characters including a professor who has trouble understanding his train driver son, a teacher in a complex relationship with her pupil and a wheelchair ridden girl who must confront both her mother and the person who was responsible for her accident.
There are some strong performances alongside Simm and cinematographer Vadim Poteev's keen eye for the cinematic (which especially helps a story that is rooted within dialogue). However – with other plot strands including a police investigation into possible murder and organ trafficking – the film does become rather unwieldy and it sometimes feels like a TV series condensed into a feature.
Yet, despite the busy narrative, Lonely Island is an undoubtedly engaging and – at points – compelling affair.
Production companies: Studio F.O.R.M.A, Lege Artis Film, Belarusfilm
Contact: Belarusfilm, http://www.belarusfilm.by/en
Screenplay: Mihkel Ulman, Peeter Siim
Producers: Gatis Upmalis, Enda Lehmets, Ivan Kolb
Cinematography: Vadim Poteev
Editors: Olga Reshetnikova, Armands Zvirbulis
Cast: Lembit Ulfsak, Juhan Ulfsak, Lenna Kuurmaa, Igor Sigov, Svetalana Zelenkovskaya, Boris Polunin