Dir/scr: Bernard Rose. UK. 2010. 116 mins.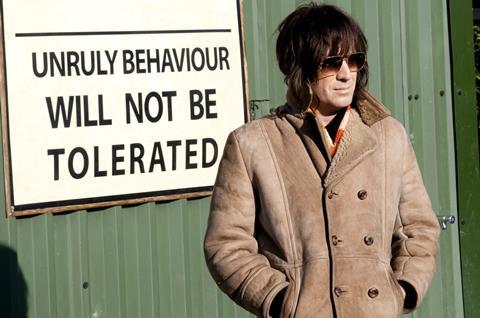 The true story of Britain's most unlikely crimelord Howard Marks makes for a flawed but frequently fascinating mini-epic from Bernard Rose, the increasingly maverick transatlantic filmmaker who not only wrote and directed this film but shot and edited it too. While episodic and ultimately predictable, it is notable for the charming Welsh rogue at the film's heart and a nuanced performance from the actor who plays him - Rhys Ifans.
The portrait of the burgeoning drug business in Europe in the 1970s could be a marketing hook for international distributors.
There are plenty of marketing hooks in Mr Nice. E1 Entertainment, which releases the film in the UK in October, will be able to generate reams of publicity from the real Marks as well as Rose and Ifans, and the portrait of the burgeoning drug business in Europe in the 1970s could be a marketing hook for international distributors. The film had its world premiere at SXSW this weekend and shouldn't struggle too hard to score a US deal.
Although the Marks story runs along the same lines as other drug trade stories like Blow or American Gangster, Mr Nice – based Marks' autobiography - takes a very un-Hollywood approach in its clear endorsement of the legalisation of drugs and refusal to come down on Marks as a bad guy even when his crimes mount up.
The problem with all true stories that span several decades is that they have a tendency to ramble. Although the first steps into crime and rise on the ladder are always adrenalin-fuelled and fun to watch, the descent into addiction, arrogance and inevitable arrest is always a yawn. Mr Nice is no different. Rose achieves a nice pacing and comic tone on the upward trajectory but the film tends to the turgid on the downward slide.
It opens with a present day sequence in which Marks steps onto a stage in front of a live audience, asks if any undercover policemen are in the house and proceeds to lights up a huge spliff.
It then tracks back to his teen years in the small Welsh town of Kenfig where he is a shy young man whose academic skills get him into Oxford University. While at Oxford, he tries marijuana for the first time and falls in with a wild party crowd although he tries to go straight after a friend dies from a heroin overdose.
But a post-university career as a teacher doesn't last long and soon he has taken his first step into dangerous crime, driving a carload of hash back from Germany to the UK. As he becomes more connected in the world of trafficking and dealing, he enlists a wanted IRA man (Thewlis) to help him smuggle large shipments in from Pakistan and is recruited by an old Oxford friend now in MI6 (McKay) to inform on the IRA.
Meanwhile he has married and started a family with Judy (Sevigny) but he cannot resist the adrenalin of the drug jobs and soon the police net starts to tighten around him.
Somewhere along the line he takes the alias of Mr Nice, which gives the film its title, and Ifans does imbue Marks with a vulnerability which keeps him on the right side of appealing, even while his errors of judgment become increasingly spectacular. It's Ifans' show, and Sevigny fails to match him, giving a flat and unconvincing turn as Judy, while struggling with an English accent. The other name actors – Thewlis, McKay, Tosar – all acquit themselves well in smaller roles.
Production companies; Independent Film Company, Prescience, Lipsync Productions
International sales: Independent. www.independentfilmcompany.com
Executive producers: Michael Robinson, Andrew Orr, Paul Brett, Tim Smith, David Toso, Linda James, James Perkins, Dan Shepherd, Norman Merry
Producer: Luc Roeg
Director of photography: Bernard Rose
Production designer: Max Gottlieb
Editors: Bernard Rose, Teresa Font
Music: Philip Glass
Main cast: Rhys Ifans, Chloe Sevigny, David Thewlis, Luis Tosar, Omid Djalili, Crispin Glover, Christian McKay, Elsa Pataky