Dir/scr: Aiks Karapetjans. Latvia. 2012. 89mins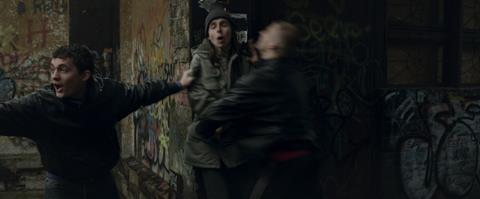 Much of the cinema emanating from the Baltic and Eastern European regions over the past few years has been preoccupied with stories of youth underclass determined to escape from their desperate surroundings. People Like Us – the Latvian debut feature that had its international premiere in the East of the West competition at Karlovy Vary – is no exception as it's a raw view of a generation whose morality is as decayed as the environment they come from.
This is a sometimes audacious piece of work from first timer Aiks Karapetjans.
The film centres upon Jan, a twentysomething living with his grandfather. We begin with noting the two sides to his personality: he'll gleefully steal a car radio yet is loyal to his grandfather. It's clear that Jan is the typical 'good child under the bad influence of his peers'.
Amongst the life of casual theft and violence that he inhabits, he becomes obsessed with the beautiful and rich Sabrina. He is soon clambering for an affluent lifestyle – one which he'll never be able to achieve. Soon his inability to get the life he wants will drive him to his greatest depths.
This is a sometimes audacious piece of work from first timer Aiks Karapetjans. While the story is a well-worn one, there is plenty of striking moments (such as the section in which Jan finds himself in a religious ceremony being humiliated by one of his previous victims) and there's a fierce sense of anger and drive throughout. Ilya Scherbakov gives a believable and tough performance in the lead.
The popularity for this kind of social commentary may be on the wane hurting its chances of international distribution. But this should be popular amongst festivals, as Karapetjans shows himself a talent to keep an eye out on in the future.
Production company/sales contact: Locomotive Productions, www.locomotive.lv
Producer: Roberts Vinovskis
Cinematography: Janis Eglitis
Editor: Tambet Tasuja
Main cast: Ilya Scherbakov, Semyon Serzin, Mikhail Razumovsky, Viktoria Kondratenko