Dir: Denis Villeneuve. France/Canada. 2010. 131mins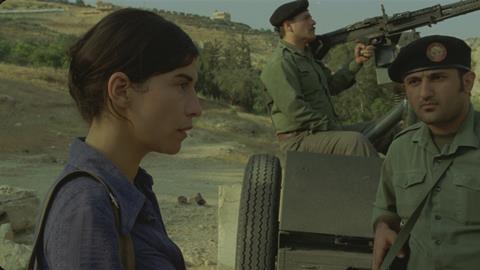 It's not the point of arrival – based on a far-fetched coincidence that defies belief – but the journey that makes the quietly passionate new film by Quebecois filmmaker Denis Villeneuve (Polytechnique) worth watching.
The flm does look set for some arthouse action both at home in Canada.
Based on the well-received stage play by Lebanese-Canadian writer Wajdi Mouawad, Scorched probes the open wounds of the Lebanese Civil War through the story of a pair of naturalised Canadian twins who after their mother's death return to her birthplace in southern Lebanon to discover the truth about their origins.
Austerely shot and unevenly paced, with some glacial stretches, this prestige number, which premiered in the Venice Days sidebar, will not set multiplexes alight. But it does look set for some arthouse action both at home in Canada (where Polytechnique picked up the Best Canadian Film award in 2009) and in Europe – especially Francophone territories, given the film's predominantly French dialogue and France's historic and sentimental ties with Lebanon.
Though staged with Canadian reserve, the film's setup is pure Hollywood. After the death of their mother, twentysomething twins Jeanne (Desormeaux-Pontin) and Simon (Gaudette) Marwan are summoned to the office of Lebel (Girard), a portly notary who employed Mrs Marwan as his secretary. He hands them each a letter in a sealed envelope, and with it a mission, as specified in their mother's will.
Jeanne is to find the father the twins thought was dead, and deliver her letter into his hands; Simon is to do the same with the brother he never knew he had. Their mother refuses to let them carve her name on a headstone until they have carried out their respective tasks.
Simon, a short-fused hothead who clearly had issues with his mother, refuses to play along, and so it's Jeanne who leaves for Lebanon first, following a slim lead. Structured in a series of titled chapters, the film alternates between Jeanne's initially fruitless search and the 1975 backstory of the twins' mother Nawal (Azabal). It's the latter story that is more involving at first, but eventually the two strands begin to mesh and deliver narratively and thematically.
Nawal, a Christian, heads south into the war zone on her own desperate mission; and as she pieces together the evidence and is sent from lead to lead, her daughter, 35 years on, revisits the people and places her mother encountered.
The result is a film not just about Lebanese history (in fact the country is not mentioned once – a not entirely helpful mannerism) but about memories of trauma and the way they are manipulated, fudged or buried. This is managed without crushing symbolism: in fact, the best of the Lebanese scenes have a dramatic delicacy and keen local flavour, impressive in a film made by an 'outsider'.
The camera alternates close-ups with frequent fixed long shots of figures in the unforgivingly arid landscape of southern Lebanon, as if teetering between sympathy and fatalism. Gregoire Hetzel's sombre score provides a fitting accompaniment in its more Mahleresque moments, though a couple of thankfully brief indie rock ballad breaks would be better left out: they make the scenes they support look like outtakes from a worthy, socially-conscious pop video.
Production companies: micro_scope (Canada), TS Productions (France)
International sales: E1 Entertainment International, www.e1ent.com
Producers: Luc Dery, Kim McCraw
Screenplay: Denise Villeneuve, based on the play by Wajdi Mouawad
Cinematography: Andre Turpin
Production design: Andre-Line Beauparlant
Editor: Monique Dartonne
Music: Gregoire Hetzel
Main cast: Lubna Azabal, Melissa Desormeaux-Poulin, Maxim Gaudette, Remy Girard