Dir/scr: Antonio Campos. France-US. 2011. 105mins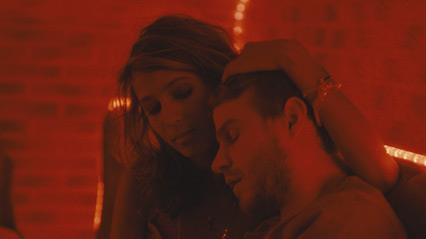 When we first meet Simon, he appears to be just another American college grad, jilted by his girlfriend and looking for love and adventure in the City of Lights. If it sounds like a familiar set-up, New York auteur (and Cannes Atelier alumnus) Antonio Campos has something else entirely in mind: a disturbing, complicated portrait of a young sociopath lost in Paris.
A producer on last year's Sundance hit Martha Marcy May Marlene, Campos, along with his team, once again show off their superb technical prowess.
Simon wanders the streets, tries to meet French girls with his awkward grasp of the language, and soon finds himself enthralled by a Pigalle prostitute; after a couple of brief encounters, he devises a way to enter her apartment and live with her. Playing the victim seems to be Simon's modus operandi.
He's no so much Machiavellian as pathetic, and less of a lion—despite his claim to be "Simon the lion"—and more of a weasel.
Like Campos' debut Afterschool, which premiered in Cannes' Un Certain Regard in 2007, Simon Killer has more in common with European art cinema than conventional American indies: A slowly building story, explicit sexual episodes, and like his previous film, an unsympathetic central character unable to form normal human relationships.
This might make Simon Killer tough going for some. Simon is so unlikable that he's sure to alienate viewers. When he truly does suffer, in a rare vulnerable moment, you could almost hear giggles in the audience.
But the film's exacting formal style, underlying sense of menace and unexpected narrative turns should garner the film some international art-house play (likely more so than a less welcoming US market). Much of the dialogue also happens to be in French.
One of the twisted jokes of the film, in fact, is that Simon says he understands French when half of the time he doesn't. He misses crucial details, further distancing him from the young prostitute (fine upcoming French actress Mati Diop), for example, with whom he's seemingly trying to forge a bond.
As Simon, 23-year-old actor Brady Corbet is aptly creepy, not as brutally threatening as his role in Michael Haneke's Funny Games US remake, but the casting - and the reference - is fitting. Corbet is just handsome and charming enough to play the part of an innocent young college student, but he has an intensity that belies a far darker, Haneke-esque interior.
In one terrific dance sequence that takes place in a bar (sans dialogue), Corbetembodies the awkward bravado and false charisma at the heart of the character with only body movements, gestures and smiles.
A producer on last year's Sundance hit Martha Marcy May Marlene, Campos, along with his team, once again show off their superb technical prowess. The film combines sharply composed static frames, with long-lens, hand-held exterior following shots through the streets of Paris, and a prominent, evocative soundtrack, mixing ominous beats with ironically bubbly electronic pop songs like It Takes a Muscle to Fall in Love.
Production companies: BorderLine Films, FilmHaven Entertainment
International sales: CAA/UTA
Producers: Josh Mond, Sean Durkin, Matt Palmieri
Cinematography: Joe Anderson
Production designer: Nicolas de Boiscuillé
Editor: Zac Stuart Pontier, Antonio Campos, Babak Jalali
Sound: Coll Anderson
Music: Daniel Bensi, Saunder Jurriaans
Website: www.filmhaven.com
Main cast: Brady Corbet, Mati Diop, Michael Abiteboul, Constance Rousseau, Lila Salet