Dir: Lian Lunson. US. 2012. 105mins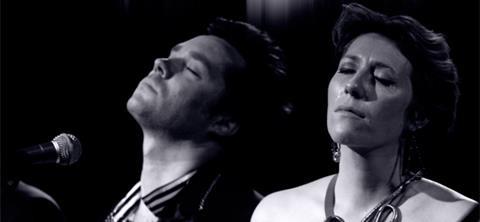 A moving and engrossing concert film, Sing Me The Songs That Say I Love You – A Concert For Kate McGarrigle is a highly watchable tribute to the Canadian singer/songwriter who died of clear-cell sarcoma in January 2010, aged 63.
Rufus Wainwright is often in tears as he sings his mother's songs.
With her musician children Rufus and Martha Wainwright as the charismatic hosts for the concert, the event – which was filmed in May 2011 at New York's Town Hall Theater – is an emotionally charged celebration of McCarrigle's life, work and impact on those around her.
The film, which had its world premiere at the inaugural Sundance London Film And Music Festival, should appeal to fans of the Wainwrights and those who know McGarrigle's work. Smartly and compassionately directed by Lian Lunson, the Australian filmmaker who made the 2005 concert film Leonard Cohen: I'm Your Man, it is also a film that could find an easy home with arts broadcasters.
Among those who perform alongside Rufus and Martha Wainwright – and their extended family of uncles, aunts, cousins, relatives and friends – are writer Michael Ondaatje (who reads), comedian Jimmy Fallon (who sings, messes about and adds some laughter to the proceedings) and singers Norah Jones, Teddy Thompson, Antony, Emmylou Harris, Krystle Warren, Justin Vivian Bond, Anna McGarrigle and Jenny Muldaur.
To a degree the film is shot in a fairly standard manner. There are several static cameras that record the performances, while the footage is also intercut with images and video of Kate over the years; remembrances from friends and family and misty black-and-white shots of Rufus and Martha Wainwright visiting her grave.
Along with her sister Anna, singer-songwriter Kate McGarrigle recorded ten studio albums and her songs were recorded and performed by artists from around the world.
Rufus Wainwright is often in tears as he sings his mother's songs, and while Martha Wainwright keeps a brave face, the emotion in both siblings' faces gives the film a rare quality…even to the extent that at times you feel as is intruding on a private grief. But the songs are beautifully performed and the sense of her artistic legacy living on through her children and those others whose life she touched is genuinely moving.
Production company/contact: Horse Pictures, http://horsepicturesinc.com
Producer: Lian Lunson, Teddy Wainwright
Executive producers: Wim Wenders, Rufus Wainwright, Martha Wainwright
Cinematography: Matt Egan
Editor: Lian Lunson
With: Rufus Wainwright, Martha Wainwright, Michael Ondaatje, Norah Jones, Teddy Thompson, Antony, Jimmy Fallon, Emmylou Harris, Krystle Warren, Justin Vivian Bond, Anna McGarrigle, Jenny Muldaur