Dir: Maria Peters. Netherlands. 2010. 132mins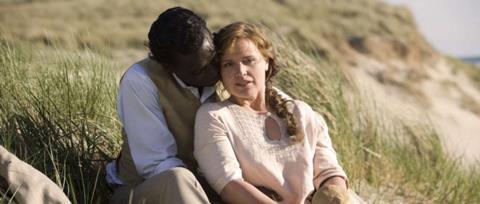 Already a big hit in its native Netherlands where it drew over 400,000 admissions on its theatrical run at the beginning of 2011, Maria Peters' Sonny Boy is a natural choice for the country's submission into the foreign language Oscar category, dealing as it does with overcoming the odds and fighting the Nazis. Extraordinary true story aside, however, the film is told in a straightforward, uninspiring fashion and lacks the epic emotional quality that could have boosted its chances of international festival play or sales.
It has the pacing of a TV movie with none of the feeling and sense of these amazing characters it should possess.
Based on the book Sonny Boy by journalist Annejet van der Zijl, the film tracks a young black man from Dutch colony Suriname called Waldemar Nods who travels to Holland in the 1920s to get an education. On arrival, the wide-eyed 20 year-old immediately faces roadblocks to his ambitions and overt racism which prevents him from getting into university.
Concurrently the film follows a headstrong woman called Rike, who has left her cheating husband, and taken their four children to live in a rented house. When Waldemar knocks on the door answering her advert for a lodger, she gives him the room and welcomes him into the household and her bed, even though she is 17 years his senior.
When she gets pregnant by Waldemar, her outraged ex-husband seizes the children and her landlord throws her out. She and Waldemar eventually find a cheap room above a bar, and due to the kindness of the Jewish bar owner, they raise enough money to open a boarding house, which is confiscated by the Nazis on the occupation. Relocated by the regime to a new house, they start to take in Jews on the run from deportation and hide them in the attic. It is only a matter of time before they are found out.
Ricky Koole and Sergio Hasselbaink are fine as Rike and Waldemar respectively, but director and co-writer Maria Peters gives the characters very little room to breathe, moving through the incident-packed story too quickly and switching perspective from Rike to Waldemar and back too often. It has the pacing of a TV movie with none of the feeling and sense of these amazing characters it should possess.
Production company: Shooting Star Filmcompany
Worldwide sales: Shooting Star Filmcompany, www.shootingstar.nl
Producers: Hans Pos, Dave Schram
Screenplay: Maria Peters, Pieter van de Waterbeemd
Cinematography: Walther Vanden Ende
Production designer: Jan Rutgers
Editor: Ot Louw
Music: Henny Vrienten
Main cast: Ricky Koole, Sergio Hasselbaink, Marcel Hensema, Frits Lambrechts, Micha Hulshof, Gaite Jansen