Dir: Adam McKay. US. 2010. 101mins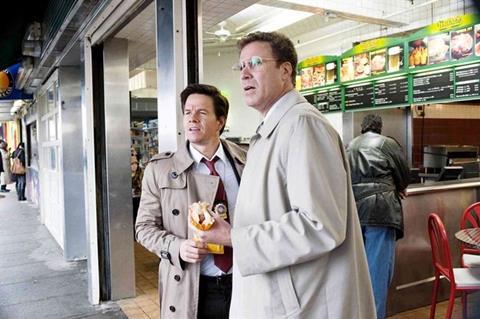 Will Ferrell teams up for a fourth time with writer-director Adam McKay on The Other Guys, an intermittently funny action comedy that puts its star back on safer genre-spoofing ground after the failure of last summer's big-budget Land of the Lost. The duo's Step Brothers, Talladega Nights and Anchorman were all strong domestically but weak internationally and this new collaboration could follow the same pattern.
Ferrell and Wahlberg work well together, finding a dynamic that pits one character's primness against the other's frustration.
Worldwide distributor Sony opens the PG-13-rated romp on August 6 in North America, giving the film the same mid-summer slot it gave both Step Brothers and Talladega and hoping Ferrell and co-star Mark Wahlberg can pull a fairly broad audience.
International openings in the autumn will be harder to tub-thump, though the presence of Latina Eva Mendes and Brit Steve Coogan in the cast might help in a few markets.
Ferrell's Allen Gamble is a prissy New York detective who prefers doing paper work to working the city's mean streets. His partner Terry Hoitz (The Departed's Wahlberg) is hot for action but in disgrace after accidentally shooting one of the town's star baseball players. The odd couple cops get their chance to be heroes when they stumble onto a huge financial crime being cooked up by a slimy British banker (Hamlet 2's Coogan).
As a play on testosterone-fueled cop flicks The Other Guys is amusing but fairly obvious. Its funniest moments come from odd character interactions and unexpected asides from the main story.
Ferrell and Wahlberg work well together, finding a dynamic that pits one character's primness - and inexplicable sexual magnetism - against the other's frustration. Among the supporting players, Samuel L Jackson and Dwayne Johnson are fun in their brief roles as rock star street cops while Mendes (from Hitch) and Michael Keaton (Beetlejuice) both deliver nice comic moments throughout.
The occasional car chases and shootouts are, for a comedy, surprisingly convincing (director of photography Oliver Wood and producer Patrick Crowley both worked on all three Bourne films) and the plot takes a few timely jabs at Wall Street fat cats and their supposed regulators.
Productions companies: Columbia Pictures, Gary Sanchez Productions, Mosaic
Worldwide distribution: Sony Pictures, www.sonypictures.com
Producers: Patrick Crowley, Will Ferrell, Adam McKay, Jimmy Miller
Executive producers: David Householter, Chris Henchy, Kevin Messick
Screenplay: Adam McKay & Chris Henchy
Cinematography: Oliver Wood
Production designer: Clayton Hartley
Editor: Brent White
Music: Jon Brion
Website: www.theotherguys-movie.com
Main cast: Will Ferrell, Mark Wahlberg, Eva Mendes, Michael Keaton, Steve Coogan, Ray Stevenson, Samuel L Jackson, Dwayne Johnson