Dir: Diego Velasco. Venezuela. 2010. 102mins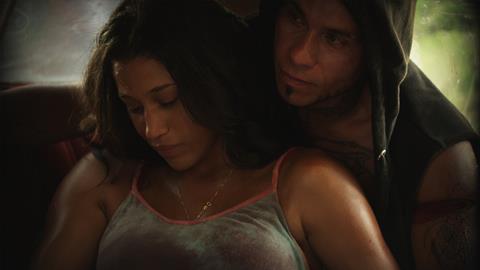 Already a big hit in its native Venezuela, The Zero Hour (La hora cero) is a sprawling but engrossing Spanish-language thriller that should be able to make a mark in a number of other territories and might kick start the careers of co-writer/director Diego Velasco and star Ruben Zapata.
Zapata, better known as hip hopper Zapata 666, impresses with his brooding charisma.
Theatrical prospects will be best in Hispanic markets, where the mix of gritty action and well-staged melodrama could lead to crossover success. The right distributor may also be able to tap into the Spanish-speaking population of the US, where the film has not yet been sold but recently drew acclaim at the Los Angeles Latino International Film Festival. An English-language remake might also be a possibility.
While the Robin Hood story and hand-held look are reminiscent of seventies American classic Dog Day Afternoon, there's a social issue backdrop to the action that gives the film a topical dimension.
The high-energy opening has Zapata's La Parca (The Reaper), a tattooed hit man from the slums of Caracas, rushing the wounded and pregnant Ladydi (Amanda Key) to a hospital in the middle of a controversial 24-hour doctors strike. Turned away from the public ER because of the strike, La Parca and his gang move on to a private clinic where they take the well-heeled patients and staff hostage. Police lay siege to the clinic and the stand-off attracts a crowd of journalists, disgruntled doctors and would be patients who, egged on by the media, begin to see La Parca as an unlikely hero.
US-born, Venezuelan-raised Velasco, previously best known for award-winning short Cedula ciudadano, does an impressive job painting the film's broad canvas. The canvas takes in La Parca and gang, Ladydi and her sickly newborn, doctors, rich and poor patients, journalists, cops and a local politician. Woven into the fabric are flashbacks to La Parca's adolescent relationship with Ladydi.
Tensions develop between and within the various groups but there are also moments of comedy and drama and, in the third act, a series of revelations about personal connections between the protagonists.
In his first movie role, Zapata, better known as hip hopper Zapata 666, impresses with his brooding charisma. Among the supporting cast of mostly Venezuelan TV actors there are strong performances from Laureano Olivarez (from Postcards From Leningrad) as La Parca's gang lieutenant, Marisa Roman as a pushy journalist and Alejandro Furth (known outside Venezuela for TV's CSI: Miami and other series) as a principled police chief.
Production companies: Open Films, Factor RH Producciones, Subcultura
International sales: Hollywood Studios International, www.hsifilms.com
Producers: Carolina Paiz, Rodolfo Cova
Executive producer: Sergio Aguero
Screenplay: Diego Velasco &Carolina Paiz
Cinematography: Luis Otero Prada
Production designer: Marcelo Pont
Editor: Otto Scheuren
Music: Freddy Shenfield, Gabriel Velasco
Website: www.thezerohour-movie.com
Main cast: Zapata 666, Amanda Key, Erich Wildpret, Laureano Olivarez, Marisa Roman, Alejandro Furth