Dir/scr: Jon Lucas, Scott Moore. US. 2013. 93mins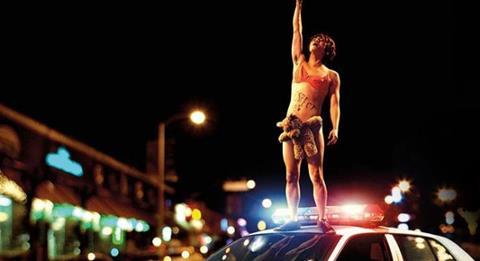 The two writers of The Hangover make their debuts as writer-directors on 21 & Over, a Hangover-in-college romp that's genial enough but distinctly short on really funny comic moments. Students and twentysomethings may - in the US at least - give the R-rated Relativity/Virgin production a start at the box office, but the film's chances of graduating to a mainstream audience look slim.
There are some mildly raunchy moments but nothing to really get audiences talking.
A wide March 1 domestic launch through Relativity will draw US students at the start of their notoriously rowdy 'spring break' holiday period (though this won't be the only release pitching for that audience). College and youth comedies sometimes struggle internationally and this one may be especially hampered by its lack of star power and focus on the rituals of American college life.
The story brings together three former high school best friends who have been off at different colleges: party boy Miller (Project X's Miles Teller) and buttoned down Casey (Skylar Astin, from Pitch Perfect) pay a surprise visit to studious Jeff (Justin Chon, from the Twilight series) on his twenty-first birthday (21 being the legal drinking age in the US).
Though Jeff has a hugely important - to his strict father at least - interview in the morning, the three go out for a drink that turns into a wild night on campus. Over the course of the night, Miller and Casey work out their friendship, Casey starts what might be a life-changing relationship and the stressed-out Jeff learns to stand up to his dad.
As written and directed by Jon Lucas and Scott Moore (who followed the first Hangover with their script for The Change-Up) the drama is pretty predictable and the comedy not terribly funny. There are some mildly raunchy moments involving slow motion vomiting, drinking games and (male and female) bum spanking, but nothing to really get audiences talking.
Production companies: Mandeville Films, Relativity Media, SkyLand Entertainment, Virgin Produced
US distribution: Relativity Media
International sales: FilmNation Entertainment, www.wearefilmnation.com
Producers: David Hoberman, Todd Lieberman, Ryan Kavanaugh, Hugo Shong
Executive producers: Tucker Tooley, Jason Beckman, Jason Colodne, Jason Felts, Ron Burkle, Luo Yan, Andy Yan, David Manpearl
Cinematography: Terry Stacey
Production designer: Jerry Fleming
Editor: John Refoua
Music: Lyle Workman
Website: http://21andovermovie.tumblr.com/
Main cast: Miles Teller, Justin Chon, Skylar Astin, Sarah Wright