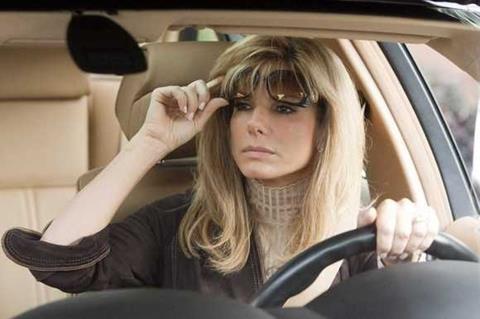 Sandra Bullock says she was initially wary about taking the role of Leigh Anne, the formidable woman who rescues an African-American teenager from poverty at the centre of John Lee Hancock's The Blind Side.
"I kept saying no to it because I didn't know how to pull it off," Bullock explains. "I didn't know how to pull off this woman. I'd never met, known, seen any person that I could compare her to so I had no idea of how to tackle her."
It was after travelling to Memphis to meet the real Leigh Anne Tuohy that Bullock says she began to understand the character. "There's nobody else like Leigh Anne Tuohy," she says. "The energy. You're afraid of her. The minute you walk in her house you're afraid of her but for the right reasons, you know. She's a determined mama bear who protects her cubs and she has blinders on when she wants to get something done and so I said all right, let's tackle it."
The actress has been rewarded with her first Oscar nomination. The film, which has taken over $240m in the US, is also nominated in the best picture category.
Bullock was in direct contact with Tuohy for the film. "I would email her and say, what does your nightgown look like, what nail polish do you use? It would annoy her no end but I said I want to figure out how to get to where you are, so she was very open about her closet and those kind of things."
Mike Goodridge