Dir: Alan Poul. US. 2010. 106 mins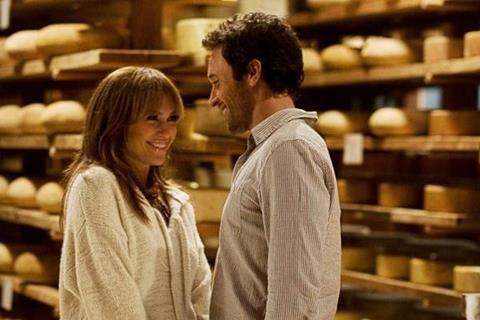 While the rom generally works better than the com, The Back-up Plan turns out to be a reasonably effective rom-com comeback for Jennifer Lopez. The Latina pop/movie superstar – paired here with Australian actor Alex O'Loughlin – should guarantee a sizeable, predominantly female, audience for this fairly modest CBS Films project. It just remains to be seen how much Lopez's pulling power has diminished since the release of her last mainstream film, 2005 hit Monster-in-Law.
Lopez is a warmer screen presence than she used to be.
Novice theatrical distributor CBS opens wide in the US on April 23, a potentially tricky date at the end of a string of spring rom-coms and a couple of weeks before the start of the summer box office season. Though Lopez's films rarely do as well internationally as domestically, international distributor Sony should at least be able to leverage the star's celebrity and pop success in Spanish-speaking territories.

Lopez's Zoe is a New York pet shop owner who decides to give up on Mr Right and become a single mum. But just after her artificial insemination appointment she meets Stan (O'Loughlin), a dishy artisanal cheese maker. Conducting their courtship while preparing for parenthood puts extra pressure on the couple, giving the film, scripted by TV writer Kate Angelo (Will & Grace), plenty of excuses for the usual rom-com break-up-and-make-up scenario, and for a few familiar baby and childbirth gags.

Director Alan Poul (best known for his TV work on Six Feet Under and other series) lets scenes move at their own pace, resulting in some touching romantic moments. Surprisingly, however, the film doesn't deliver many real laughs, even though it takes a relatively earthy and realistic approach to pregnancy.

Lopez – whose past rom-coms have included The Wedding Planner, Maid in Manhattan and Gigli – is a warmer screen presence than she used to be (perhaps because she became a parent herself during her screen hiatus), plus she has an easy chemistry with O'Loughlin (from TV's Moonlight and the big screen's Whiteout).

Production company: CBS Films, Escape Artists

US distribution: CBS Films

International distribution: Sony Pictures Releasing International

Producers: Todd Black, Jason Blumenthal, Steve Tisch

Executive producers: Rodney Liber, David Bloomfield

Screenplay: Kate Angelo

Cinematography: Xavier Perez Grobet

Production designer: Alec Hammond

Editor: Priscilla Nedd-Friendly

Music: Stephen Trask

Main cast: Jennifer Lopez, Alex O'Loughlin, Eric Christian Olsen, Anthony Anderson, Michaela Watkins