ACTOR: Billy Howle is an intense young actor impressing audiences and casting directors alike with his talent and quiet determination.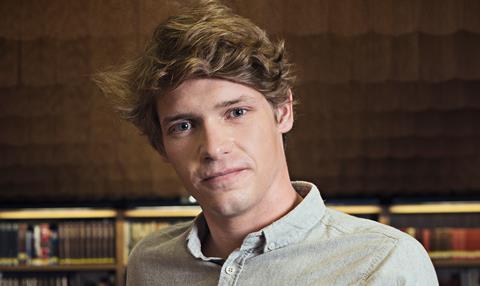 Click here for more Stars of Tomorrow
Most recently cast as the young Jim Broadbent in BBC Films' The Sense Of An Ending, 25-year-old Howle is a Scarborough native who graduated from Bristol Old Vic in 2013 but has been treading the boards since childhood (initially through dance).
"Performing or acting or storytelling in some shape or form, it's a vocation or a passion, whatever way you look at it," he says. Billy's first role after graduating was the lead in Jack Thorne's cult drama Glue for E4, and he quickly went on to replace Jack Lowden in Richard Eyre's Ghosts when the play transferred to New York, taking a small role in BBC TV's Cider With Rosie on the way.
He has also shot his first feature, playing Konstantin in Michael Mayer's US indie adaptation of The Seagull opposite Saoirse Ronan's Nina and Annette Bening's Irina; the film is sold internationally by K5. Busy and on the move, Howle admits, "I often feel like a nomadic figure and I've had the same suitcase packed now for six months. But I like the fact there's a level of instability in this profession; I've felt insecure but I've always known that around the corner something new and exciting is waiting."
Contact Sam Turnbull, Curtis Brown sam.turnbull@curtisbrown.co.uk