Dir. Roberto Minervini. France, Italy. 2015. 92mins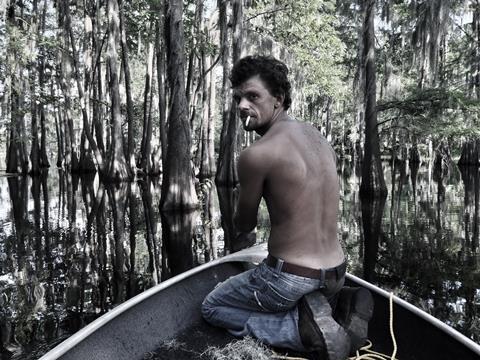 A heavily pregnant stripper shoots up crystal meth before taking to the stage to accumulate a few more hard-earned dollars in her g-string. A dealer and his girlfriend chat companionably as they cook up a batch of the drug together. A granny pops Xanax and dances, before lapsing into pill-addled incoherence. President Obama is routinely dismissed with a torrent of toxic, racist invective. This extraordinary, genre-defying documentary from Italian-born, American-based filmmaker Roberto Minervini contains no shortage of genuinely unsettling moments.
There is a compassion in this filmmaking that is markedly lacking in America's attitude towards the people it pushes to its outer fringes.
But The Other Side also presents a view of communities on the furthest margins of American society which is empathetic and wholly non-judgemental. There is a compassion in this filmmaking that is markedly lacking in America's attitude towards the people it pushes to its outer fringes.
The Other Side is already well into its festival journey. It showed in Tallinn Black Nights Film Festival having premiered at Cannes (Un Certain Regard) earlier in the year. The film's distinctive, lyrical style and talking point subject matter are the selling points which could yet propel it to a wider audience, given support from adventurous distributors (Film Movement picked it up for the US following its Toronto bow).
The Other Side shares an intimate, semi-dramatised approach with Minervini's previous picture, Stop The Pounding Heart. The kinship extends to the characters – Lisa, one of the central figures in this film, is related to one of the families in the previous one. Geographically, Minervini's focus has moved from Texas to Louisiana. But tonally, there is more distance between the two pictures. While Stop The Pounding Heart was characterised by an innocence and gentleness, The Other Side is rather more unflinching and confrontational in its gaze.
Minervini's bold approach extends to the film's structure. Two separate communities are documented: the outlaw society of small-time drug dealer and addict Mark Kelley, his girlfriend Lisa and his extended family; and the ad hoc militias who see themselves as the last bastion of defence against some unspecified threat against America and the freedom it offers them (freedom which seems to begin and end with the right to bear arms).
Rather than cut the two narratives together, Minervini keeps them distinct. We get a brief, almost dreamlike glimpse of the militia on a training operation, before meeting Mark, who is lying naked by a roadside. Nearly seventy minutes later, we finally part company from Mark and his world and rejoin the gun-toting survivalists.
In some ways, we miss Mark once his story has concluded. For all his unsavoury qualities – the casual racism, the meth addiction – he's an amiable, rakishly charming central character. The love between him and his girlfriend Lisa is authentic and unforced. One of the most remarkable elements of the film is the apparent lack of awareness of Minervini's crew. Mark and Lisa reveal themselves entirely – both emotionally and physically – to the camera. They are comfortable enough that they even have sex onscreen at one point. The level of trust they put in Minervini is repaid by the respect that he shows them and his evident warmth for them; a warmth that percolates through to the audience.
Production company: Agat Films & Cie, Okta Film
International sales: Doc & Film International d.elstner@docandfilm.com
Producers: Paolo Benzi, Muriel Meynard, Dario Zonta
Screenplay: Denise Ping Lee,Roberto Minervini,
Cinematography: Diego Romero
Editor: Marie-Helene Dozo
Production design: Pierre Huot
Main cast: Mark Kelley, Lisa Allen, James Lee Miller