Petition calls for unified EU vision on copyright and culture.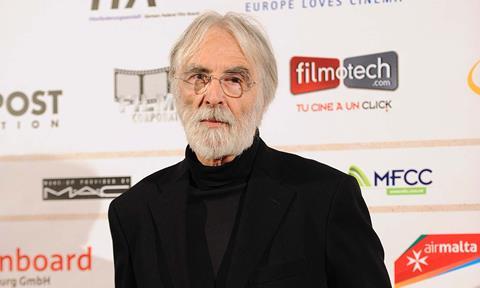 Cannes Palme d'Or contenders Fatih Akin, Michael Haneke, Michel Hazanavicius have joined 80 top European film-makers in a petition calling for a unified European Union vision on copyright and culture in the digital age.
"We believe that European filmmaking reflects Europe's positive values. That it can inspire ambition and renewal in Europe's cultural policies. Europe isn't just jobs, territories, markets and consumers, European culture also supports multiple identities, democracy and freedom of expression," the petition said.
Published to coincide with the European Film Forum in Cannes on Monday, it highlighted four key areas where the European Union needed to renew and reinforce its legislation to protect European culture.
Top of the filmmakers' demands was the maintaining of the territoriality of copyright.
The European Parliament voted last week in favour of a European Commission proposal to de-territorialise digital rights, but the directors said such a move would threaten financing eco-system surrounding European cinema.
"More than ever, the territoriality of copyright needs to be maintained: this principle ensures high level support for artistic creation in Europe, helping the most fragile filmmakers and European co-productions. Enshrining this principle underwrites the exclusivity of rights and the financing of works," the petition said.
The directors also demanded that a new Directive on copyright, which is currently being debated in the European Parliament and Council, offer "an equal level of protection" across the European Union, particularly when works are exploited online.
They also called on the EU to oblige global digital giants to contribute to European creation in the same way as traditional operators do.
"Europe is not a modern-day lawless wild west; it has to ensure the equal application of the rules to all broadcasters, platforms, sharing websites and social networks.
"It [the EU] must also defend the principle of fiscal equity and quickly implement measures on the financing and broadcasting of European works, that cannot be evaded. Finally, the place of taxation and place of broadcast of the works must be better aligned, as is already the case with VAT."
Finally, it stressed the need for better coordination for the legal digital distribution of European cinema works, even calling for the creation of quotas for online services to ensure the diversity of the films being shown.
Full list of signatories of the petition:
Fatih Akin (Germany)
Robert Alberdingk Thijm (Netherlands)
Alejandro Amenábar (Spain)
Christophe Andréi (France)
Montxo Armendáriz (Spain)
Clio Barnard (United Kingdom)
Marco Bellocchio (Italy)
Lucas Belvaux (Belgium)
Pablo Berger (Spain)
Julie Bertuccelli (France)
Iciar Bollain (Spain)
John Boorman (United Kingdom)
Fred Breinersdorfer (Germany)
Miroslava Brezovská (Slovakia)
Peter Carpentier (Germany)
Marianna Čengel Solčanská (Slovakia)
Dan Clifton (United Kingdom)
Fernando Colomo (Spain)
Stijn Coninx (Belgium)
Catherine Corsini (France)
José Luis Cuerda (Spain)
Jean-Pierre Dardenne (Belgium)
Luc Dardenne (Belgium)
Dante Desarthe (France)
Leonardo Di Costanzo (Italy)
Fabrice Du Welz (Belgium)
Klemen Dvornik (Slovenia)
Benedikt Erlingsson (Iceland)
Stephen Frears (United Kingdom)
Matteo Garrone (Italy)
Costa Gavras (France)
Jochen Greve (Germany)
Michael Haneke (Austria)
Michel Hazanavicius (France)
Miguel Hermoso (Spain)
Hrvoje Hirar (Croatia)
Agnieszka Holland (Poland)
Dariusz Jablonski (Poland)
Agnès Jaoui (France)
Joachim Lafosse (Belgium)
Eric Lartigau (France)
Claude Lelouch (France)
Marek Leščák (Slovakia)
Zuzana Liová (Slovakia)
Daniele Luchetti (Italy / Italie)
Miloslav Luther (Slovakia)
Ole Christian Madsen (Denmark)
Ursula Meier (France-Switzerland)
Roger Michell (United Kingdom
Radu Mihaileanu (France)
Catalin Mitulescu (Romania)
Cristian Mungiu (Romania)
Olivier Nakache (France)
Annette K. Olesen (Denmark)
Ruben Östlund (Sweden)
Sir Alan Parker (United Kingdom)
Paweł Pawlikowski (Poland)
Raoul Peck (France)
Sverre Pedersen (Norway)
Adela Peeva (Bulgaria)
Nicolas Philibert (France)
Ventura Pons (Spain)
Corneliu Porumboiu (Romania)
Elina Psykou (Greece)
Marián Puobiš (Slovakia)
Di Redmond (United Kingdom)
Jaime Rosales (Spain)
Michaël R. Roskam (Belgium)
Lone Scherfig (Denmark)
Volker Schlöndorff (Germany)
Céline Sciamma (France)
Maurizio Sciarra (Italy)
Jerzy Skolimowski (Poland)
Marko Škop (Slovakia)
Paolo Sorrentino (Italy)
Birgitte Staermose (Denmark)
Hugh Stoddart (United Kingdom)
Charles Sturridge (United Kingdom)
Ondrej Šulaj (Slovakia)
Bertrand Tavernier (France)
Eric Tolédano (France)
Dušan Trančík (Slovakia)
Joachim Trier (Norway)
Fernando Trueba (Spain)
Felix Van Groeningen (Belgium)
Wim Wenders (Germany)
Susanna White (United Kingdom)