Dir: Anton Corbijn. 2013. Germany-US. 121mins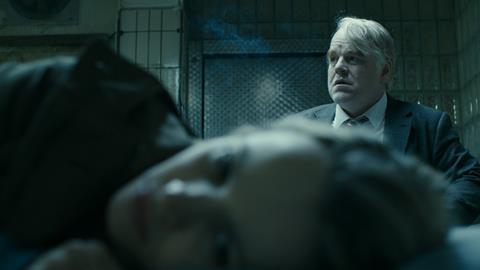 From the classic 1965 film The Spy Who Came in From the Cold to the acclaimed '80s miniseries Smiley's People to more recent films like The Constant Gardener and Tinker Tailor Soldier Spy, John le Carré's novels have spawned numerous superb sophisticated entertainments filled with political intrigue and moral ambiguity. You can add Anton Corbijn's adaptation of le Carré's 2010 novel A Most Wanted Man to that esteemed list.
Like the best works of le Carré, it takes you on a sly and acerbic trip, full of both triumph and failure.
A smart contemporary spy drama, with a stellar lead performance by Philip Seymour Hoffman, A Most Wanted Man is set to follow in the footsteps of its predecessors, generating solid global sales. After Lionsgate/Roadside Attractions releases the film in the US, the movie should travel particularly well overseas, helped by its internationally recognisable cast, which includes Willem Dafoe, Rachel McAdams, Robin Wright, Nina Hoss and an underused Daniel Bruhl.
Set in Hamburg, Germany, post-9/11, the film begins with the arrival of a mysterious hooded figure, which immediately draws the attention of a special German intelligence agency. Lead by world-weary operative Gunther Bachmann (Hoffman), the group quickly identifies the man as Issa Karpov, a potential Chechen jihadist. Not only must Bachmann locate the terrorist suspect and find out what he's up to, he must also keep at bay both his German superiors and American counterparts, who want swift action on the case.
As the story unfolds and expands, several key characters become pulled into its web: A wealthy German banker (Dafoe) holds the key to millions of Euros that Karpov has inherited from his criminal Chechen father; Annabel Richter (McAdams), an attorney for illegal immigrants, takes on Issa as a client and tries to protect him; while US intelligence observer Martha Sullivan (Wright) surveys the scene, looking out for her country's interests.
In working each person to fulfill his mission, Bachmann intimidates, cajoles, lies, manipulates and even tells the truth to get what he wants. And following a long tradition of cynical detective stories—from Raymond Chandler's to le Carré's—no matter how shrewd and professional Bachmann ultimately is, there's always more to the plot than he anticipated.
Hoffman's Bachmann is a terrific character. Broken down by his years in the field and a job gone wrong in Beirut, he takes his coffee black—with a shot of whiskey from a private flask—and doesn't trust anyone, least of all "The Americans." At times, the actor comes across like a puffier and gruffer Richard Burton, with a husky voice and a hardened soul that makes up for his uneven German accent. In one terrific scene set in an interrogation room, he sits on a chair, smoking a cigarette and exuding a perfect picture of strategic cool, as he effectively flips McAdams' idealistic lawyer to their side.
The sharply written script by Andrew Bovell (Lantana) keeps the tension taught and the plot shifting. And there's one particularly effective reveal mid-way through the story that completely upends our perception of a minor, but pivotal character.
While Corbijn, working with excellent cinematographer Benoit Delhomme, favors a more straightforward shooting style, the Hamburg locations—from austere geometric office buildings to subterranean dive bars and overcast ports—reinforce the film's gloomy mood.
A Most Wanted Man is certainly not going to uplift audiences, nor is it some fast-paced espionage thriller. But like the best works of le Carré, it takes you on a sly and acerbic trip, full of both triumph and failure.
Production companies: Demarest Films, Film4
International sales: FilmNation, www.wearefilmnation.com
Producers: Andrea Calderwood, Simon Cornwell, Stephen Cornwell, Gail Egan, Malte Grunert
Executive producers: Sam Englebardt, William D. Johnson, John le Carré, Tessa Ross
Screenwriter: Andrew Bovell
Cinematography: Benoît Delhomme
Editor: Claire Simpson
Production designer: Sebastian T. Krawinkel
Music: Herbert Grönemeyer
Main cast: Philip Seymour Hoffman, Rachel McAdams, Willem Dafoe, Robin Wright