Dir/scr: Gabriel Marino. Mexico. 2012. 87mins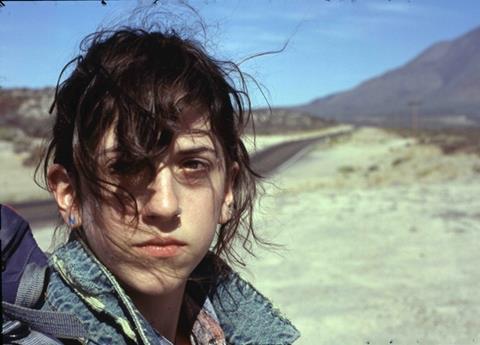 A gentle and lyrical road trip through Mexico for a troubled teen, A Secret World (Un Mundo Secreto) is a beautifully shot and carefully composed film that while modest in terms of its story it is a lyrically memorable film that deserves to find solid festival exposure.
Lucia Uribe is suitably intriguing and enigmatic in the lead role.
The debut feature for writer/director Gabriel Marino, A Secret World is almost painterly at times as it follows the gentle adventures of tormented Maria (an impressive Lucia Uribe) and her cross-country meanderings, filmed in a rather languid style and making great use of the Mexican landscape.
A Secret World dwells on the sad life of teenager Maria, who writes passionate love letters to herself in her diary; has limp sex with random boys and is uncommunicative with her mother. After sex with boys she slaps herself, realising she can't continue and instead of celebrating her last day at school she packs her rucksack and boards a bus.
At a bus-stop mid-country she meets shy Juan (Roberto Mares) who surprises her with his tender attentions, and the pair share their dreams and ambitions. They tenderly make love, with Maria almost smiling for the first time, and afterwards – as she walks away from Juan – she writes to herself in her diary that 'she is amazing'.
The film concludes, simply and elegantly, with her taking a trip in a small boat into a sun-dappled lagoon where she sees a whale. This is the substance of her own dream. The final shot is her half-turning to the camera with a gentle smile of contentment and happiness.
The film is littered with beautiful structured shots that make as much use of the sky and scenery as they do they buildings and actors in the foreground, and while A Secret World offers no real dramatic tension or moments of dynamism, it is gently lyrical with young Lucia Uribe suitably intriguing and enigmatic in the lead role.
Production company: Sobrevivientes Films, Vision Sud Est, SDC
International sales: Shoreline Entertainmentwww.shorelineentertainment.com
Producers: Tatiana Graullera, Jesus Magana
Executive producers: Ernesto Contreras, Erika Avila
Cinematography: Ivan Hernandez
Editors: Pedro G Garcia, Gabriel Marin
Main cast: Lucia Uribe, Roberto Mares, Olivia Laguanas, Claudia Rios, Ana Belem Valderrama, Jesus Magana Vazquez