Palme d'Or-winning director, icon of the Iranian New Wave, has died in Paris; Martin Scorsese praises "extraordinary body of work".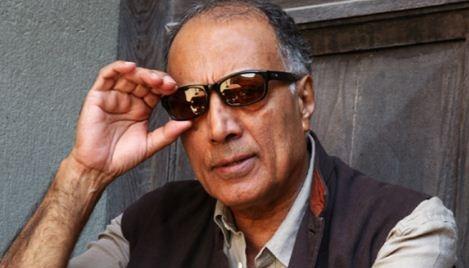 Director Abbas Kiarostami has died in Paris aged 76 following a battle with cancer, according tot Iranian news agencies.
The Cannes habitué, who made more than 40 films across a feted career, won the Palme d'Or in 1997 for drama Taste Of Cherry and is still the only Iranian to ever win the festival's top prize.
The director is widely considered to be one of the foremost voices in independent cinema of the last 50 years.
Jean-Luc Godard is reputed to have said: "Film begins with DW Griffith and ends with Abbas Kiarostami."
US director Martin Scorsese was among those to pay tribute to Kiarostami:
"I was deeply shocked and saddened when I heard the news of Abbas Kiarostami's death. He was one of those rare artists with a special knowledge of the world, put into words by the great Jean Renoir: "Reality is always magic."
"For me, that statement sums up Kiarostami's extraordinary body of work. Some refer to his pictures as "minimal" or "minimalist," but it's actually the opposite: every scene in Taste Of Cherry or Where Is The Friend's House? is overflowing with beauty and surprise, patiently and exquisitely captured.
"I got to know Abbas over the last 10 or 15 years. He was a very special human being: quiet, elegant, modest, articulate, and quite observant - I don't think he missed anything. Our paths crossed too seldom, and I was always glad when they did. He was a true gentleman, and, truly, one of our great artists."
Kiarostami was born in 1940 in Tehran, and originally studied painting at the University of Tehran; he began working as a graphic designer and went on to shoot dozens of commercials for Iranian TV.
The director stayed in Iran after the Islamic Revolution in 1979 but made his last two films outside the country.
Taste Of Cherry was a minimalist film about a man looking for someone to bury him after his suicide. It examined Iranian civic and religious attitudes of the time.
His film Ten was also nominated for a Palme d'Or. Shot on two digital cameras attached to a car, it followed a woman driving around Tehran with various passengers and explored social issues around the role of women.
His latest directorial outing, the 2012 drama Like Someone In Love, was his fifth film to play in competition at Cannes and went on to secure berths at Toronto, New York and London.
Kiarostami, who died in Paris on July 4, is survived by two sons, Ahmad and Bahman, from his marriage to Parvin Amir-Gholi.