EXCLUSIVE: Grindstone picks up gangster crime-drama.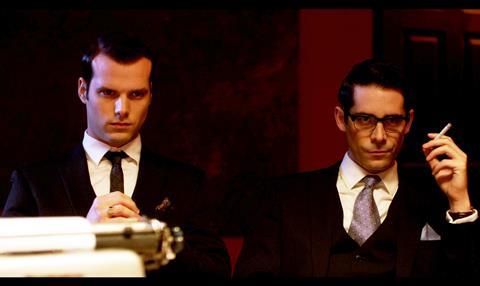 Grindstone Entertainment Group has picked up North American distribution rights to gangster drama Rise Of The Krays from Carnaby International.
Simon Cotton (The Dark Hours), Kevin Leslie (The Third Testament) and Phil Dunster (The Filmmaker's Son) star in the film, which charts the climb to power of the legendary East End twins.
Grindstone has earmarked a February 2016release with Lionsgate Home Entertainment handling distribution.
The deal was struck between Carnaby International's director of international sales Tania Sarra and Grindstone's head of acquisitions, Stan Wertlieb.
"The Krays are truly international criminal legends. This gutsy and gritty film tells the powerful story of their violent rampage to the top of the underworld. A 'must see' for true crime story fans," said Wertlieb.
The deal comes after distributor Signature Entertainment shifted more than 80,000 DVD units of the film in the UK after releasing in August, which makes it one of the best-selling of the last five years for a home-ent only title.
Zackary Adler (American Romance) directs from a screenplay by Ken Brown and Sebastian Brown, who also produce with Craig Tuohy.
Carnaby, who recently struck a deal with Grindstone for Scott Eastwood thriller Mercury Plains, is also handling sequel The Fall of the Krays.
Universal is set to release the lucrative Brian Helgeland-Tom Hardy Krays biopic Legend in the US on November 20.