Former Oriental DreamWorks executive Joe Aguilar has been appointed to head Huayi Brothers Wink Animation, a newly-launched subsidiary of China's Huayi Brothers Media Corp.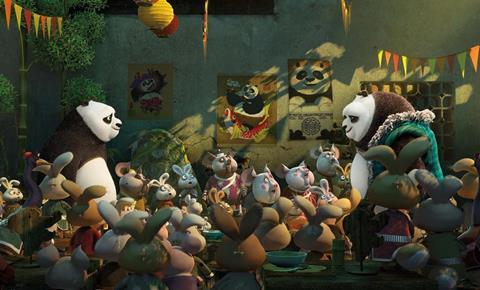 The Shanghai-based subsidiary will focus on the development and production of global animation and CG movies. Aguilar will serve as CEO, while Markus Manninen, visual effects supervisor of The Croods, Kung Fu Panda and Kung Fu Panda 3, has been appointed artistic director.
Wink Animation will focus on the Chinese domestic market in its first year, then develop four global animations every year. It expects to release its first movie in 2017.
Aguilar was previously chief producer at DreamWorks Animation and chief creative officer and head of studio at Oriental DreamWorks. He oversaw the Chinese version of Kung Fu Panda 3, which is the highest-grossing animation ever in China with box office of more than $140m.
In a statement, Huayi Brothers vice chairman and president Wang Zhonglei said that: "according to the experience of the North American market, animation movies can more easily transcend the limit of culture and age, and it is easier to develop series of movies and merchandise.
"Therefore, Wink Animation can enrich the company's types of original IPs, increase the company's IP storage, and provide more animation IPs that can circulate and realise for the company's three major businesses. It is also a breakthrough for Huayi's strategy of internationalisation."
Huayi Brothers has already produced animated features Rockdog, to be released in July 2016, and family comedy Blazing Samurai, co-produced with Mass Animation, Cinemation and GFM Films, to be released on August 4, 2018 in North America and China.
Former Wanda Media executive Ye Ning also recently joined Huayi Brothers as CEO of Huayi Brothers Pictures, overseeing the studio's film production, distribution and cinema business.