Dir: Amy Berg. US. 2014. 100mins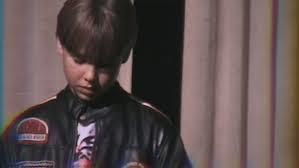 Forget the old casting couch for starlets. Young actors in Amy Berg's unsettling documentary, An Open Secret, allege that boys aspiring to act in Hollywood are routinely the victims of sexual abuse – sometimes by prominent figures — and that the industry turns a blind eye.
An Open Secret is nothing short of a smoking gun, even though many of the alleged wrongdoers are shielded by statues of limitations.
With a range of charges implicating filmmakers and film executives in sex abuse, and plenty of details of youths who become prey, An Open Secret could leverage the shock value of young men speaking publicly on camera for the first time. Yet its damning revelations risk remaining secret, since few distributors will dare to release a film with such incendiary claims.The film had its world premiee at DOC-NYC.
Those victims probably won't eat lunch (or swim nude) with movie stars in Hollywood again, and the documentary, despite its heartfelt testimony and jaw-dropping detail, could be as marginalised as those young men are today.
More painstaking and exhaustive than lurid, Berg's inquiry eyes a business where children rise in the acting profession through their managers, trusted guides who often betray that confidence. Corey Feldman and Todd Bridges, rare showbiz voices denouncing abuse, provide grim prehistory.
Berg (Deliver Us from Evil, West of Memphis) then shifts into her core case histories, those of boys who entered the 1990s orbit of Digital Entertainment Network (DEN), an early online video company that operated out of a lavish mansion in Encino. DEN closed in 2000 because too few of its teen consumers had broadband access. Its founder, Mark Collins-Rector, a web entrepreneur who was later jailed for pedophilia (and since fled the US), entertained investors at poolside parties that, say the boys, made Roman Polanski's adventures seem tame. Bryan Singer was a DEN investor, as were other studio bold-faced names, David Geffen and the oilman Michael Huffington. Singer has denied all charges of abuse.
Boys who hoped for roles in DEN's series say they were required to strip naked after dark and forced into sex. Those who dared complain, like the handsome teen Michael Egan of Nebraska, were attacked and driven out of the movie business. The aspiring Ohio model Mark Ryan, now paralysed after a seizure from alcohol withdrawal, is in a wheelchair, unable to talk. In the boy's hospital room, his father reads a deposition dripping with tales of coercion. "I'm not sure of all the things that were done to me. However, I know that Collins-Rector drugged me and abused me," Ryan testified.
It's another chapter in the Boulevard of Broken Dreams, but decadence and indifference here, revisited mostly by the boys themselves, inject emotion into what, up to now, has been a tabloid circus that the accused abusers dismiss as he-said, she-said. Broken would-be actors, some of whom still seem shockingly young today, speak poignantly and credibly of being groomed as prey by former managers, or by employers like the founders of DEN.
The accused predators declined to speak to Berg, although one child manager admits begrudgingly that abuse happens. Their silence, the boys and their advocates suggest, is evidence that Hollywood prefers to sweep any such problem under the rug, which may help explain why the doc premiered in New York.
Besides the wounded kids, the film deploys a powerful reality check with the plainspoken investigative journalist John Connolly, a former NYPD detective whose probing 8000-word expose into DEN misdeeds was commissioned by Details magazine more than a decade ago, and then killed.
On the bacchanals at DEN's estate, where boys circulated nude, Connolly says on camera that "the best way to describe this is a pedophile ring." DEN investors, he says in the doc, seemed "from the industrial home for the blind. If you see young men naked in a hot tub, unless you're deaf, dumb and blind, you're going to say, this doesn't taste right."
Even without interviews with the alleged predators, or with their lawyers, An Open Secret paints a grim picture of behavior that was ignored, if not tolerated. It doesn't take much roaming on the internet for the filmmaker to find an abundance of photographs, professional headshots of aspiring child actors, which are sold on eBay – a regular practice, we're told, and the hobby of a well-known publicist of child actors, Bob Villard, who often sold the pictures to registered sex offenders. (Villard pleaded no contest to sex offense charges in 2005.)
We see chilling home movies of the convicted predator and manager Marty Weiss with the Henzi family, well-meaning Swiss immigrants who came to Los Angeles and entrusted their son Evan to his care. Evan was abused and Weiss went to jail, but still manages kid talent.
An Open Secret is nothing short of a smoking gun, even though many of the alleged wrongdoers are shielded by statues of limitations. Still, by the end, with mournful guitar by Gary Lightbody and Johnny McDaid of Snow Patrol, the film loses some steam in an earnest chorus of voices for abused show biz kids, complete with a song, A Call to Arms, co-written and sung by Evan Henzi.
Judicious throughout, Berg shortchanges the roguery of the DEN crowd in favor of the boys' stories of anguish, yet the smarmy cocktail of sex, sybaritism, and startup cash has the makings of a Hollywood Babylon melodrama. Realising that seductive project makes the chances of releasing An Open Secret seem easy.
Production company: Esponda Productions
International sales: Matthew Valentinas
Producers: Amy Berg, Katelyn Howes
Executive producers: Alan Hoffman, Matthew Valentinas
Co-producers: Peter Clune, Alex Riguero
Screenplay: Amy Berg & Billy McMillin, Lorien Haynes
Cinematography: Jenna Rosher
Editors: Billy McMillin, Phil Thangsombat
Music: Gary Lightbody, Johnny McDaid