From Sundance favourites to extraordinary sci-fi visions, this year's best picture nominations embrace every aspect of contemporary film-making. Mike Goodridge reports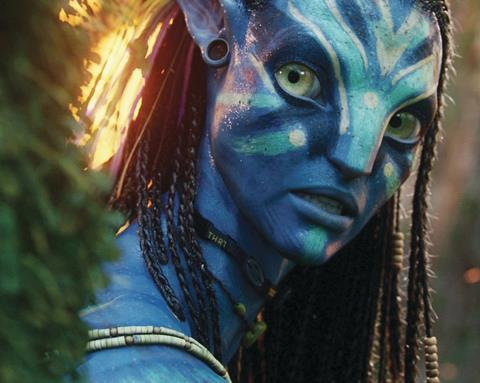 (Lightstorm Entertainment/ 20th Century Fox)
Producers: James Cameron, Jon Landau
At time of going to press, Avatar had grossed nearly $2.1bn worldwide, suggesting perhaps it had won the biggest prize well before the Oscars are presented and certainly dwarfing the $30m or so The Hurt Locker managed to capture. It would be the icing on the cake for James Cameron to score a best picture win, sealing a couple of months which have crowned him as one of cinema's leading visionaries. There are some successes that the Academy cannot help but reward, from Gone With The Wind to The Sound Of Music and The Godfather and Cameron's own Titanic, all record smashers in their day.
(Alcon Entertainment/Warner Bros)
Producers: Gil Netter, Andrew A Kosove, Broderick Johnson
The inspirational sports-themed film which came out of nowhere to land Sandra Bullock in the lead for the leading actress Oscar also scored a best picture nomination — Academy voters are this year showing favour to big commercial crowd-pleasers. Although it stands little chance of winning best picture, The Blind Side got into the final 10 when bigger, fancier movies such as Invictus, Nine and The Lovely Bones did not.
(Block/Hanson Productions/Sony Pictures/QED International)
Producers: Peter Jackson, Carolynne Cunningham
District 9 is the kind of crowd-pleasing blockbuster for which the best picture category was extended to 10 nominations. Critically acclaimed it may be, but this kind of effects-driven sci-fi thriller would have struggled to score a best picture nomination in any other year. Ironically Peter Jackson, who produced Neill Blomkamp's big screen adaptation of his 2005 short, is nominated here whereas his $80m directing project The Lovely Bones, based on a bestselling novel and bearing all the hallmarks of an Oscar picture, was shut out.
(Finola Dwyer/Wildgaze Films/Sony Pictures Classics)
Producers: Finola Dwyer, Amanda Posey
An intelligent British coming-of-age tale set in 1961, An Education has been consistently popular with specialised audiences since it was released in the US and UK in October. Boasting a stunning breakthrough performance from Carey Mulligan as Jenny, it has taken three key nominations for picture, Mulligan and screenwriter Nick Hornby who adapted the autobiographical memoir of Lynn Barber. The downside of the 10 best picture nominations is that it excludes five directors and Denmark's Lone Scherfig is a notable omission this year for her work on this film.
(Voltage Pictures/Summit Entertainment)
Producers: Kathryn Bigelow, Mark Boal, Nicolas Chartier, Greg Shapiro
Bearing in mind it had its premiere at Venice and Toronto 2008 to a subdued response from buyers, the spectacular rise of The Hurt Locker to Oscar frontrunner this year has been a surprise. Grossing just $12.7m on its domestic release, it could clinch the dubious honour of being the lowest grossing best picture in recent history should it win the big prize, although at this stage its likeliest victory will be in the best director category for the brilliant Kathryn Bigelow.
(A Band Apart/Zehnte Babelsberg/The Weinstein Company/Universal Pictures International)
Producer: Lawrence Bender
Fifteen years after Pulp Fiction won a best picture nomination, Quentin Tarantino is back in the Academy's good books with his Second World War epic also scoring nods in key categories including director and original screenplay. The Weinstein Company might have thought its December musical Nine would have been in the final 10, but it is the company's August smash, on which Universal Pictures shared the financing and distribution, that has made it on to the Oscar radar.
(Lee Daniels Entertainment/Smokewood Entertainment/Lionsgate/Elephant Eye Films)
Producers: Lee Daniels, Sarah Siegel-Magness, Gary Magness
Like An Education, Precious had its world premiere over a year ago at Sundance 2009, and it has grown in stature since then. Oscar nominations in other key categories — director, screenplay, actress, supporting actress — support its standing as a frontrunner in the best picture category even if its biggest shot for gold is for supporting actress Mo'Nique.
(Working Title Films/Focus Features)
Producers: Joel Coen, Ethan Coen
One of the year's surprise inclusions in the best picture 10 is the Coen Brothers' dazzlingly original gem about the trials and tribulations of a Jewish man in the Midwest in 1967. Although it divided many in Hollywood, the Coens won out finally with nods for picture and screenplay, recognising the storytelling wit and wisdom conjured up by the prolific brothers here.
(Pixar Animation Studios/Walt Disney)
Producer: Jonas Rivera
Perhaps the most universally loved film of the year, Pete Docter's Up made Oscar history by becoming the first animated feature nominee also to win a best picture nomination. The delirious Pixar film, the company's first to focus on flesh and blood non-superhero humans, was one of the year's biggest commercial successes and hit an emotional nerve with audiences of all ages as well as boasting some of the most dazzling CG imagery yet seen in an animated movie. The one to beat in the animated feature category, its triumph in this category is to have been nominated at all.
(Montecito Picture Company/Cold Spring Pictures/DW Studios/Paramount)
Producers: Daniel Dubiecki, Ivan Reitman, Jason Reitman
A popular choice with critics and awards voters since its Toronto world premiere last September, Up In The Air — like Reitman's last film, Juno — will probably walk off with a screenplay and maybe an acting Oscar. But Up In The Air looks unlikely to take the biggest prize of all, the best picture.
Ten films that didn't make the final 10