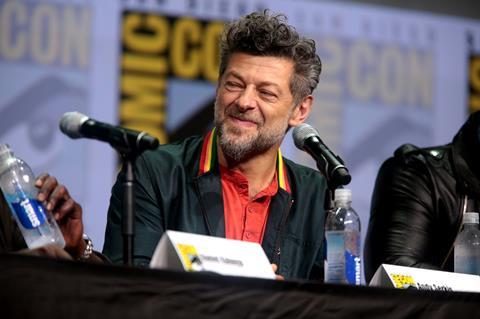 In their second deal in a week, Netflix has signed up Andy Serkis to direct a performance-capture film version of George Orwell's Animal Farm.
Matt Reeves, who directed Serkis' motion-capture performances in Dawn Of The Planet Of The Apes and War For The Planet Of The Apes, will be among the Animal Farm producers.
It is not yet clear whether the film will be available only to Netflix streaming subscribers or will get a theatrical release as well.
Mowgli, the Serkis-directed Jungle Book adaptation that Netflix bought last week from Warner Bros, is expected to get some kind of theatrical release.
The Animal Farm adaptation will be produced by The Imaginarium and 6th and Idaho, with the former's Jonathan Cavendish and the latter's Rafi Crohn and Adam Kassan joining Serkis and Reeves as producers.
First published in 1945, Orwell's novel satirises events leading up to the Stalinist era in the former Soviet Union through the story of a group of animals living on an English farm. The Serkis film will reportedly give the story a contemporary spin.