Dir/scr. Tim Blake Nelson, USA, 2015, 90 minutes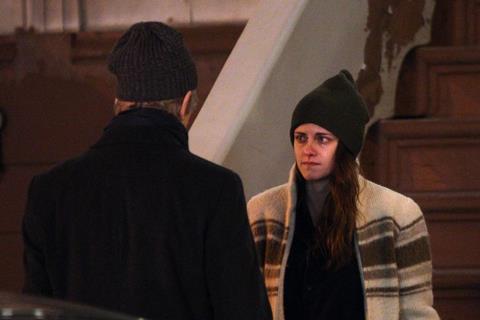 Lives of New Yorkers intersect around the brutal stabbing of a professor on the street in Anesthesia, written and directed by Tim Blake Nelson. This finely acted, tender, drama is one of the surprises of the Tribeca Film Festival.
It's a lot to fit into a 90-minute feature, but the audience won't lose track of who's who in Nelson's script, or of why we should care about them.
In the ensemble style of Robert Altman's Short Cuts or Jim Jarmusch's Night on Earth or Paul Haggis's recent Third Person, Anesthesia examines how a tragic event can, for better or worse, be a jolt that throws aftershocks into the lives that it touches. Anesthesia, not a title that comes from anyone's marketing department, refers to the unexamined life, business as usual.
This deftly constructed film will win over critics (probably older ones) and play widely on the festival circuit. Its cast, with Sam Waterston, Glenn Close, Kristen Stewart and Gretchen Mol, should make it highly-promotable — ready for Oprah and every other chat show — but the film's forthright sincerity could also make it a hard sell outside the US.
Nelson, a veteran actor now in his fifth feature, builds the drama around Walter Yarrow (Waterston), a philosophy professor at Columbia University who ends up bloody in the doorway of a building, still clutching a bouquet of flowers that he bought for his wife. A married man (Corey Stoll) who is having an affair in an upstairs apartment races to his aid.
As the film flashes back to events before that night, Yarrow's daughter-in-law is shown preparing to have a tumor removed. His son (Tim Blake Nelson) is losing control of teenage kids who are experimenting with sex and pot. A student (Kristin Stewart) with doubts about her future in academia is burning herself with a curling iron. The life of a homeless man opens up a tragic tale of talent and addiction. And all of those stories have longer dramatic tendrils that Nelson explores.
No surprise, acting is the film's most obvious strength. Probably due to a low budget and the many schedules that Nelson had to juggle, the style is remarkably natural. Mol is poignant as a smart career woman turned housewife/mom, frustrated and drinking too much with restive daughters in leafy New Jersey, who figures out that her husband (Stoll) is cheating. Nelson is specific and universal as the father who gets no respect from his precocious kids, just as his equally frustrated wife (Jessica Hecht) faces what could be a terminal diagnosis. K. Todd Freeman is heartbreaking as an aging addict strapped into rehab by his doctor and a childhood friend, who runs back to the streets when he feels abandoned by them, and runs to a grim fate later.
These and other lives are a lot to fit into a 90-minute feature, which can sometimes feel like an acting textbook or the pilot for a television series – which wouldn't be a bad idea, if Nelson were the writer. Waterston's character, who can get a bit too oratund as a professor who finds the humanity in the humanities late in life, throws academic quotations around as if he's dropping names. And there are moments when characters speechify their respective plights to make the most of their brief moments in the script. For all those modest shortcomings, the audience won't lose track of who's who in Nelson's script, or of why we should care about them.
Anesthesia comes from the heart, as few films do these days. Some NY locations will be recognisable, but DP Christina Voros skips the beauty shots to focus intimately on characters in everyday struggles that define them. New York doesn't come to life here in Nelson's oddly titled movie. New Yorkers are forced by death to reflect on lives unlived.
Production company: Hello Please
International sales: CERCAMON sebastien@cercamon.biz
Producers: Julie Buck, Josh Hetzler, Tim Blake Nelson, Christopher Scott, John Molli
Executive producers: Anthony J. Nicholson, Dennis Mykytyn, Houston King, Jonathan Gray
Cinematographer: Christina Voros
Editor: Mako Kamitsuna
Composer: Jeff Danna
Main cast: Kristen Stewart, Sam Waterston, Glenn Close, Corey Stoll, Gretchen Mol, Michael K. Williams, Tim Blake Nelson, K. Todd Freeman, Jessica Hecht