Fortissimo Films has acquired world rights, excluding the Middle East, UK and Switzerland, to Venice Orizzonti title Theeb, directed by Naji Abu Nowar.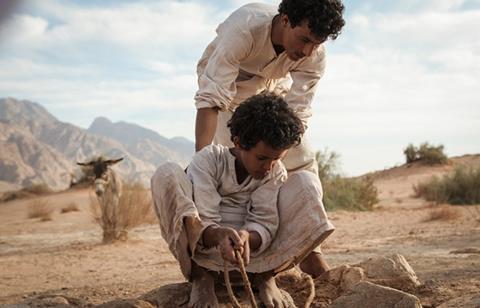 The dramatic action film follows a young Bedouin boy who is propelled into adulthood following the death of his feather and the arrival of a British Army Officer on a mysterious mission. Filmed in the same desert landscapes of Lawrence Of Arabia, the film stars Bedouin non-professional actor Jacir Eid.
The Jordanian, UK, UAE and Qatar co-production is produced by Bassel Ghandour and Rupert Lloyd for Bayt Al Shawareb and Noor Pictures. The film is screening as a world premiere in Venice before moving to Toronto's Discovery section. It marks the feature debut of Jordanian director Naji Abu Nowar, whose short credits include Death Of A Boxer.
Fortissimo's autumn festivals slate also includes Hal Hartley's Ned Rifle – the concluding film in a trilogy including Henry Fool and Fay Grim – which is receiving its world premiere as a special presentation at Toronto.
Produced by Hartley and Matthew Myers under the Possible Films banner, the film follows Henry and Fay's teenage son, Ned, who emerges from a witness protection programme determined to kill his father for ruining his mother's life. Fortissimo picked up world rights excluding North America last year.
Also premiering in Toronto is Jan-Willem van Ewijk's Atlantic, produced by Bero Beyer, about a Moroccan who takes off on an epic windsurfing journey along the Atlantic coast.
Meanwhile, Fortissimo's new food documentary Foodies, co-directed by Thomas Jackson, Charlotte Landelius and Henrik Stockare, will receive its world premiere at San Sebastian.