Dir/scr: Antoine d'Agata. France. 2013. 76mins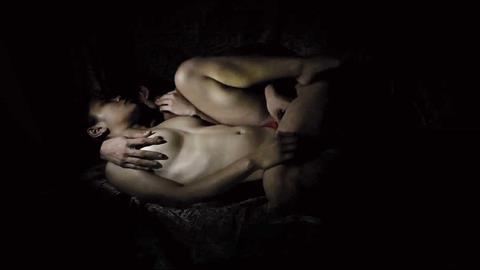 A disturbingly beautiful film that mesmerises, appalls and saddens, French Magnum photographer Antoine d'Agata's film Atlas takes his camera into the dark and dangerous world of prostitution and drugs. It is a complex and darkly disconcerting film, bleakly watchable but shot with a stark elegance that is at odds with the dank and dingy environments he shoots in.
Sad and painful images, and a strikingly bleak film.
Filming a series of sad and bleak tableaux he depicts naked and partially naked women posing sadly; men and women taking drugs; animals being killed and attacked, all shot as a series of beautifully composed oil paintings. The film screened in competition at CPH:DOX in Copenhagen.
He depicts a dark hellish world where prostitution and drug abuse leaves the human body ruined, emaciated and tortured. The voiceovers from various prostitutes – "I feel no pleasure…I'm like a puppet on a stage" and "Here we bury the dead and fuck the living" – match the sad and often plaintive images.
Antoine d'Agata films and takes voiceovers from around the world – locations include Kiev, Mumbai, San Jose, Sofia, Bangkok, Oslo, Tripoli, Tokyo and Paris, and while there is nothing sexually titillating about the film whatsoever – in fact scenes of a bloody dogfight and of a goat being slaughtered will likely raise more debate then the naked bodies – the film is brutally honest about the links between prostitution and drugs.
Much of the film is shot is deep shadows with figures drifting in and out of the light, though towards the end d'Agata presents as series of pale and sad women crouched and curled against the backdrop of a white bathroom. Sad and painful images, and a strikingly bleak film.
Production company: Independencia Productions
Producer: Valentina Novati
Cinematography: Antoine d'Agata
Editor: Dounia Sichov