ScreenDaily brings you a list of potential candidates for Best Supporting Actresses.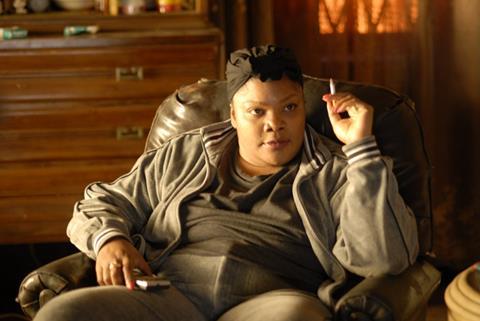 Mo'Nique is a stand-up comedienne par excellence and a veteran actress principally in the comedic genre but nobody could have foreseen her powerhouse performance as an abusive mother with her own share of hang-ups.
In just a few choice scenes, Moore guaranteed herself awards attention for her moving portrayal of the hard-drinking Charley, best friend of Colin Firth's George, who harbours a secret love for her gay neighbour.
Kendrick, who made a memorable breakthrough in Jeffrey Blitz's 2007 movie Rocket Science, faces off against George Clooney and most of the time comes out on top as the ambitious corporate downsizer Natalie Keener.
Only 10 years old but with Bridge To Terabithia and Phoebe In Wonderland to her name, Madison gives an extraordinary performance as Isabelle, whose confusion at her war-scarred father's behaviour brings about the film's tensest scene.
Her character of a salty but loyal English costume designer was changed from a French producer in the original stage musical to suit Dench, and the decision was a good one. Her Lilli anchors the Italian passions in the film with a dose of English common sense.
If Dench is a nomination favourite for Nine, Cruz cannot be far behind as Guido Contini's mistress. Investing her character with humour, a touch of tragedy and ineffable warmth, Cruz makes a big impression in just a few scenes.
It seemed like a tall order for pop superstar Carey to replace Helen Mirren as welfare case worker Ms Weiss in Precious, but an unadorned Carey surprised many with her no-nonsense acting work in some of the film's key scenes.
The ever-popular Bates gave one of her more memorable turns as the insatiable gossip Charlotte Peloux, forming an amusing barb-trading rapport with Michelle Pfeiffer's Lea in Stephen Frears' little-seen Colette adaptation.
Ang Lee's film may have been dismissed by critics but the performance by Staunton as the immigrant Russian Jewess Sonia Teichberg is among the film's most memorable.
In Oren Moverman's The Messenger, two-time Oscar nominee Morton plays a mother and army widow whose kind and gentle nature draw the lead character (Ben Foster) to her.