Screen Australia chiefs said on Tuesday that Bentley Dean and Martin Butler's film would represent the country in the best foreign-language Oscar category.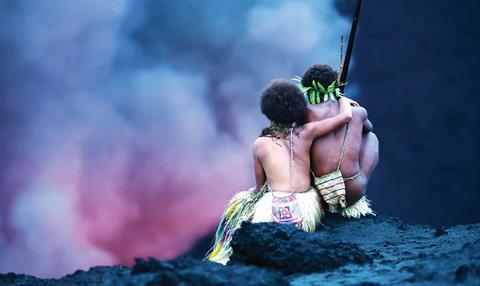 Lightyear Entertainment will release Tanna in the US on September 16, starting in New York before expanding to Los Angeles, San Francisco and other leading markets.
eOne/Sony will handle distribution across home entertainment platforms in spring 2017.
The Nauvhal-language film won the International Critics Week Award and the best cinematography prize at Venice 2015 and takes place in the Pacific island-nation of Vanuatu where two lovers defy ancient laws of arranged marriage.
The illiterate cast performed for the first time and includes the village chief and the medicine man.
"We, and the cast from Tanna, are absolutely thrilled to be Australia's official submission for the best foreign language Academy Award," said Dean and Butler.
"Working so closely with the people of Yakel has been one of the most rewarding experiences of our creative lives. Together we have opened a rare window into a rapidly vanishing world full of hope and dynamism. We are so proud to bring their story to the world."
Screen Australia CEO Graeme Mason said: "Tanna does what all great films aspire to do: transport you out of your seat and keep you completely riveted as you dive into another world.

"It's a simple and universal story told with such impressive nuance and looks extraordinary on screen. It's a great privilege to submit Tanna to the Academy on behalf of Australia, the filmmakers and the people of Yakel."