The politically engaged composer discusses why he was drawn to Suffragette and The Danish Girl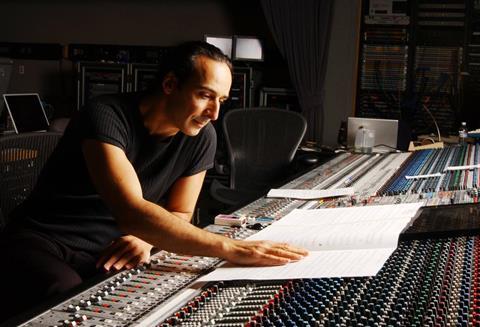 Since winning a Grammy, a Bafta and an Oscar with his original score for Wes Anderson's The Grand Budapest Hotel, Paris-based composer Alexandre Desplat has not stopped working.
Known for his ability to work under pressure — his score for The Imitation Game was completed in just three weeks — the eight-time Oscar and seven-time Bafta nominee has again fought the deadline.
Among the five 2015 productions he is credited with scoring are two of the year's highest profile UK period dramas: Sarah Gavron's Suffragette and Tom Hooper's transgender love story The Danish Girl. The latter has already garnered Desplat his eighth Golden Globe nomination.
Desplat warmed to the themes of both films. "It's incredible there have been so many films about the First and Second World Wars, and very few about the struggles faced by the Suffragettes," he says of Gavron's film.
The composer centred the music around the fighting spirit of Suffragette's central characters, creating a war-drum beat that amplifies throughout the narrative and incorporating "a kind of blues arrangement" using harp, woodwinds, piano and a string orchestra to take the music out of the early 20th century and bring a contemporary sound and feel.
In accordance with Gavron's own vision, Desplat didn't want the film to sound like a period piece as its theme of the journey to political activism resonates strongly today. "You can't stop fighting for your rights — the second you stop fighting it comes back, because it is in the nature of man," he says.
Desplat describes the score for The Danish Girl as a challenge. He was keen to avoid patronising or stereotyping the central figure of Einar/Lili, played by Eddie Redmayne, who undergoes a pioneering gender transformation.
He began at the start and end of the film, using the bottom of the piano and the strings to give a sense of Einar's home by the sea near the Vejle Fjord in Denmark, as well as the female gender residing inside him. For the emotional moments that transpire between Einar and his wife Gerda (Alicia Vikander), Desplat wanted to find something simplistic, while at the same time demonstrating Einar's quest for beauty and purity.
"Each time we tried to add new instrumentation, it sounded too scary, too strange or even too sophisticated," says the composer, who finally found "a key to the block" when director Tom Hooper realised the story should be seen through Gerda's eyes. "Once we knew this, it was easier for me to find the music's proper tone," he adds.
Guided by his artistic director (and wife) Dominique 'Solrey' Lemonnier, Desplat found a different style to his string writing, which he describes as "usually very restrained and fragile".
"We pushed more into the warmer sounds because of all the rhythms exposed, so it wouldn't sound too distant or cerebral, and instead be more about the emotions that Gerda has for her husband."