Film-maker Laura Poitras becomes part of the story with her history-in-the-making documentary, Citizenfour, about NSA whistleblower Edward Snowden.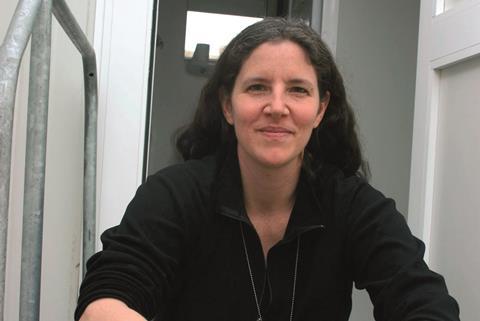 The veteran documentarian, Laura Poitras, may be an Oscar and Emmy nominee but she is not used to being the centre of attention. "The other day someone came up to me in a café. I'm not used to that; for many years I've been a film-maker who's been under the radar," she says, speaking from her adopted home of Berlin.
That new level of attention is thanks to Citizenfour, her extraordinary feature documentary about NSA whistleblower Edward Snowden.
Poitras did not set out to make a film about Snowden. In 2011, she had already started a different film about the issues around surveillance. It was a loose thematic follow-up to her previous docs, The Oath (about Guantanamo Bay) and My Country, My Country (about Iraq), in a trilogy about America after 9/11. "I was wanting to bring the trilogy back to the US and understand how the war on terror was playing out in the US," she says.
"What happened to someone like William Binney [a previous NSA whistleblower] was shocking to me. So I started interviewing Binney in the spring of 2011. I was interested in all these themes."
Surveillance was also a subject of personal interest to Poitras. The former New Yorker has been stopped at the US border for questioning more than 40 times, after her provocative earlier films. She adds: "The fact I'm on a watch list wasn't the main motivation, but it gave me an interest."
In early 2013, she was contacted by an anonymous source, later revealed to be Snowden. Alongside The Guardian journalist Glenn Greenwald, she met Snowden in a hotel room in Hong Kong in June 2013. Within minutes, before they even knew his name, Poitras had her camera recording.
She becomes more of the film than she ever has before — she dislikes the term 'fly on the wall', but her earlier works were observational in a more vérité style. "For My Country, My Country, I made a very intentional decision to exclude myself… I wanted the audience to think about Iraqis, not about me. For The Oath, we had my off-camera questions, we broke the fourth wall to keep the narrative."
By contrast, Citizenfour put Poitras in the room as history was unfolding, and she was now part of that timeline. "I wanted to document the journalism and I am part of those events," she says. "It was an extraordinary journalistic encounter… It's not like I was hiding behind the camera, I was aiming it."
She also narrates part of Citizenfour, and recollects her own role in the process of telling Snowden's story.
She was, of course, struck by the data about widespread government surveillance that Snowden was leaking, but even more than that she wanted to tell a human story.
"I was interested in Snowden and why somebody so young would jeopardise their whole future… I wasn't just interested in reporting on the documents, I wanted to understand the risks this person was taking. I'm interested in what people do."
Poitras has taken extraordinary risks herself in playing a part in Snowden's story. "I talked to several lawyers in New York about the risk… The US government has never used the Espionage Act against a journalist but they could… One lawyer urged me to go to Hong Kong but not bring my camera. I ignored that. The Washington Post's lawyers urged me not to go and I ignored that advice, too."
When she was in the Hong Kong hotel room, she says it was almost like "a state of shock, it felt like anything could happen, that the door could be kicked in and I thought about needing to back up footage if we were raided. I wanted to trust my journalistic instincts."