Mike Leigh talks to John Hazelton about raising finance, going digital and the importance of research in creating three-dimensional and historically accurate characters for his latest feature, Mr. Turner.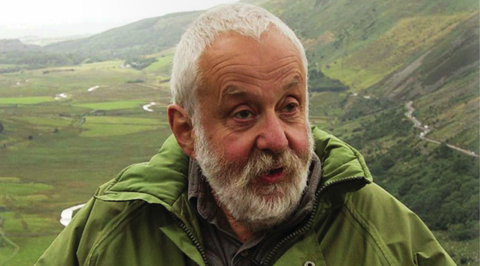 It took only 10 days for Mr. Turner to become Mike Leigh's highest-grossing film in the UK. Not bad for what the writer-director himself describes as "a kind of anti-biopic" about a "very mortal, curmudgeonly, passionate, conflicted, eccentric guy… who incidentally seemed like a potentially good character for a Mike Leigh film".
A longtime fan of the 19th-century English artist JMW Turner, who is often referred to as 'the painter of light', Leigh was initially struck by the tension between Turner's "cinematic" work and complex character. The film-maker chose to focus on the last 25 years of Turner's life, he explains, because in that period the painter "became more radical and the work became more extraordinary. He was thought to have lost it by a lot of people."
Together with a cast headed by regular collaborator Timothy Spall (who in May won Cannes' best actor prize for his performance), Leigh shaped the script using historical research and his famous process of improvisation and rehearsal, a process that over the past few decades has given rise to such acutely observed realist and comedic dramas as Another Year, Happy-Go-Lucky, Topsy-Turvy, Golden Lion winner Vera Drake and Palme d'Or winner Secrets & Lies, all of which have been nominated for best original screenplay Oscars, with the latter two also earning Leigh directing nominations. Secrets & Lies won the Bafta for both best original screenplay and best British film in 1997.

Extensive homework
In this case, the research gave the story its framework and characters - including the artist's mistress and then companion Sophia Booth (played by Marion Bailey) - while Leigh and co used "improvisations to explore the relationships of these characters. We did what we always do, which is to create the characters in a three-dimensional way, to build their whole lives. Then you can arrive at any particular event you want, real or invented."
'It is, and should be, a solidly entertaining two-and-a-half hours for absolutely anybody that chooses to go and eat popcorn watching it'

Mike Leigh
Turner's art, meanwhile, provided "a visual discipline that pervades the entire film", says Leigh. "The whole thing was for the film to be informed by a strong sense of Turner - Turner's palette, Turner's atmosphere, Turner's light."
Turner's fame may even have played into the film's financial plan, which gave Leigh a budget of just around $12.6m (£8m), more than his usual amount but less than he had for 1999 period piece Topsy-Turvy and still not enough to cover, for example, shooting scenes on location of the artist working in Venice.
"The subject made it easier to raise more money," Leigh confirms, "because people could see that it needed to be a bigger budget than I normally have. I think some people who put the money in were more interested in the potential of the unlikely combination of my sort of film and a film about Turner."
Shooting with digital cameras made the budget go further, but Leigh says he made the decision to go digital (for the first time on a feature) "in a very positive frame of mind. We didn't go into it begrudgingly. We never thought for a split second about the fact we weren't shooting on film, certainly once we got stuck into it, because it's a very exciting and rich new medium."
In fact, Leigh, who serves as chairman of the London Film School, is optimistic about the future of cinema in a rapidly changing digital age - "YouTube is brilliant," he enthuses - and, with qualifications, about the health of the UK film industry, of which he remains a leading light.
"It's healthier than it was in many respects, although it would be better if there was even more happening than there is," says Leigh during an interview in Los Angeles in advance of Mr. Turner's December 19 US release through Sony Pictures Classics. "And of course we still kowtow to this industry here, and that's not a good thing."
Leigh also remains convinced that serious cinema, like his own brand of contemplative, understated drama, has a place in a world of shrinking screens and attention spans.
"I may have made a heavyweight film of two-and-a-half hours about an obscure 19th-century painter," he says, "but that isn't to say I haven't worked on the assumption that it is, and should be, a solidly entertaining two-and-a-half hours for absolutely anybody that chooses to go and eat popcorn watching it, if that's what they want to do."