Guy Maddin and Evan Johnson will share the C$100,000 Rogers Best Canadian Film Award following the critics group's gala dinner on January 5.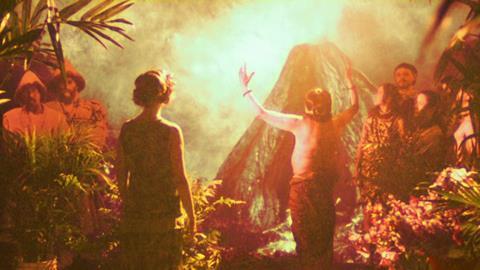 The Toronto Film Critics Association presented C$5,000 runner-up prizes from Rogers Communications to Philippe Falardeau's My Internship In Canada and Andrew Cividino's Sleeping Giant.
This marks Maddin's second win of the Toronto Film Critics Association's top Canadian prize after he won for My Winnipeg in 2008.
"At its best, Canadian cinema is notorious for stunning the world with outlandish originality," said TFCA president Brian D Johnson. "And that's what Guy Maddin and Evan Johnson have done with The Forbidden Room.

"Their film is a tour de force. The stellar casting, the visual wit, the narrative gymnastics — this is a cinematic cirque that leaves us amazed that it could even exist."
"Guy Maddin won our inaugural Rogers Best Canadian Film Award with My Winnipeg," said Phil Lind, vice-chair of Rogers Communications. "Since then, the prize has grown and so has his cinema. The Forbidden Room is a spectacular marriage of high art and entertainment and I'm delighted to reward the unique genius of its creators, Guy Maddin and Evan Johnson."
As previously announced, Carol earned best picture and a best director award for Todd Haynes, while Tom Hardy won best actor for Legend and Nina Hoss won best actress for her performance in the best foreign-language film Phoenix.
Mark Rylance was named best supporting actor for Bridge Of Spies, Alicia Vikander best supporting actress for Alex Garland's best first feature winner Ex Machina.
Joshua Oppenheimer's The Look Of Silence won documentary honours and directors Mark Burton and Richard Stark took the best animated feature award for Aardman Animation's Shaun The Sheep Movie.
Deepa Mehta is the recipient of the Technicolor Clyde Gilmour Award, while Quebecois director Anne Émond won the Stella Artois Jay Scott Prize for an emerging artist.
The Manulife Student Film Award went to Vladimir Paskaljevic of York University for Absence Is Present.