At the age of 25, Xavier Dolan has already made five features. He tells John Hazelton why Mommy is illustrative of the kind of storytelling he's most interested in and why he finds the female psyche so compelling.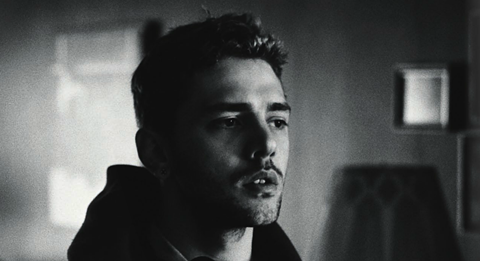 After writing and directing five features over the past five years, 25-year-old French-Canadian film-maker Xavier Dolan feels, he says, "like I'm on my mark".
Many critics and industry observers who caught Dolan's Mommy on this year's festival circuit - where it began by winning the Jury Prize at Cannes - have agreed, seeing the intensely emotional yet finely balanced drama as a significant step forward for the film-maker, whose enfant terrible reputation was built on the likes of his 2009 directing debut, I Killed My Mother (J'ai Tué Ma Mere) and 2012 Cannes Queer Palm winner Laurence Anyways.
Dolan himself confirms that Mommy - Canada's submission for this year's foreign-language film Oscar race - "is really the cinema I want to be making, the storytelling I'm interested in. Because it seems like the entire movie is character and story-driven. The film-making has to naturally and fluently find its way, without having all of us from the crew putting ourselves upfront as artists who have ideas and concepts about film-making.
'I love to write for women. They are the figures that inspire me most, psychologically and narratively'

Xavier Dolan, film-maker
"I enjoy cinema that's very cinematic, but I reckon I'm from a school of thought that's a little more mainstream," Dolan continues. "I was brought up with family dramas from the '90s like Matilda and Mrs Doubtfire."
Rejecting the idea that his latest work - about a widowed single mother, her unpredictable ADHD son and their peculiar new neighbour - represents a return to the subject matter of his debut, Dolan explains that, for him, mothers and motherhood are a perennial theme.
"I love to write for women," he says. "They are the figures that inspire me most, psychologically and narratively. And then mothers have this sort of additional substance of women who've made sacrifices in order to become good mothers."
There was also continuity in the way Dolan, who began as a child actor and still takes the lead in some of his own films, worked with Mommy stars Anne Dorval (who appeared in I Killed My Mother and Dolan's 2010 love-triangle story, Heartbeats) and Suzanne Clément (who won the Un Certain Regard best actress award for Laurence Anyways).
"Anne has taught me basically everything I know about dialogue," Dolan says. "I see a film as a music sheet and every note, every silence, every word falls in a certain place at a certain time and must feel right. And Anne's like that; she's very attentive to the musicality of words.
"It's the same thing with Suzanne, but Suzanne is a little less cerebral in preparation; she's more of an on-the-day actor."

Intimate format
Dolan's experimental side is represented in Mommy by the fact the film - except for during a couple of brief, but key scenes - is in 1:1 aspect ratio, setting the drama in a perfectly square frame.
Dolan and Mommy director of photography André Turpin had tried the unusual framing device on College Boy, a music video they shot in 2013 with Mommy's male lead, Antoine Olivier Pilon.
When Dolan saw the video dailies for Mommy, he recalls, "all the close-ups were much more strikingly and privately intimate than the 1.85:1 or 2.39:1 [ratios] we're used to. For me, 2.39:1 would have been artistic suicide for [Mommy]. This is not a story for this format, which seems so strict and severe. I felt we needed something a little more intimate."
Dolan's next project may be something a little different. The Death And Life Of John F Donovan will be the writer-director's first English-language film and will be, he promises, "a very commercial movie.
It doesn't read as such, but I know it has to be and I know I want it to be."
Set in New York and the UK, the story centres on an iconic movie star and a British child actor who conduct a secret correspondence. The idea, says Dolan, who confirms that Jessica Chastain is attached for one role, is to present "a take on Hollywood's effect on people's private lives".
It is a subject that Dolan says he can understand in spite of what, so far, has been his limited direct experience of Hollywood.
"For the past six years, I've been filming movies back to back," says the fast-rising Québécois. "There's been no respite from this industry. I can see how my family, my friends, people around me are reacting to my career.
"You don't have to be a huge star or a huge celebrity to feel the little transformations of your everyday life when it is confronted with even the most banal notion of fame."