Dir/scr/ed. Mary Sweeney. USA. 2009. 104 mins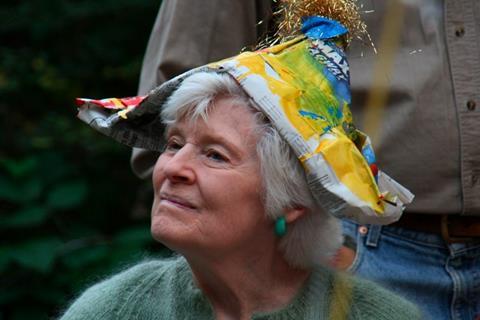 More Straight Story than Lost Highway, Baraboo marks a quietly beguiling directorial debut from David Lynch's long time collaborator Mary Sweeney. A film of serene composure and painterly vistas of the American heartland, it captures the gentle ebb and flow of human existence in smalltown Wisconsin.
While Baraboo is probably too much of a slow-burner for mainstream recognition and lacks any kind of big name cast, arthouse audiences should warm to its sweet charm, suggesting the possibility of a modest theatrical life.
Sweeney emerges throughout as a confident humanist storyteller, crafting her film from beautiful images, gentle music and accomplished performances.
Sweeney was the writer, co-producer and editor of The Straight Story, an unusually warm and lyrical entry in the Lynch canon. Her directorial debut unfolds in bright, sun-kissed visions of the American countryside where golden cornfields, piercing blue skies and landscapes sculpted in layers of brown and green are captured in the kind of images reminiscent of Impressionist painting.
This is the world of a Norman Rockwell magazine cover or a Garrison Keillor radio broadcast. While the Lynch connection has the viewer expecting grisly revelations of what lies beneath this benign surface, Sweeney has a much more straightforward approach in mind. Her film is interested in character and relationships and the little dramas of everyday lives.
Jane (Brenda DeVita) is a single mother who runs a small motel and worries about the surly moods of her uncommunicative teenage son Chris (Harry Loeffler-Bell). Work seems to be her life despite the presence of Bob (Peter Morse) who is keen to develop their friendship.
One day Bernice (Ruth Schudson) arrives to stay. Her home and belongings have been auctioned off and she intends to become a paying guest with Jane until the end of her days. Bernice's irrepressible spirit has a positive effect on everyone as she unobtrusively moulds these individuals into a surrogate family.
Baraboo seems like one of those films in which nothing really happens, reflecting the languid rhythms of a rural backwater where the smallest event can become big news. However, once the viewer surrenders to that rhythm it becomes engrossing and emotionally involving. The delicate shifts in mood as Chris starts to articulate the reasons for his anger or the small victories as Bernice brings them all together for a campfire meal become unexpectedly touching.
There is also a rare subtlety in the way character is revealed in the most unexpected ways. A mother and her two young sons stop at the gas station where Jane works and as Jane notices the signs of physical and verbal abuse, we are encouraged to believe that they tell us an awful lot about her.
Sweeney emerges throughout as a confident humanist storyteller, crafting her film from beautiful images, gentle music and accomplished performances. The leading cast members are uniformly good with special kudos reserved for Ruth Schudson, a Milwaukee theatre veteran making an auspicious screen debut. She perfectly captures the positive energy and brisk kindness of Bernice without in any way making her some sentimental caricature of an elderly do-gooder.
If this film manages to carve itself a theatrical life, it is the kind of performance that could win some awards attention.
Production Company/International sales
Syene Road Inc
(1) 310 399 5696
Producers
Mary Sweeney
Sabrina Sutherland
Cinematography
Shana Hagan
Main cast
Brenda DeVita
Harry Loeffler-Bell
Peter Morse
Ruth Schudson
Margaret Ingraham