In the months since billionaire investor Carl Icahn launched his hostile takeover bid for Lionsgate, the two have traded blows very publicly. So how will the battle for the mini-major be resolved? Jeremy Kay reports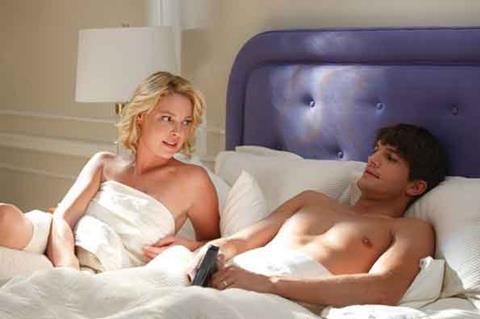 As industry rivalries go, the battle between Lionsgate and billionaire investor Carl Icahn for control of the mini-major is proving to be quite a dust-up. The parties have traded corporate blows and swapped defiant statements in the press for months and yet, almost half a year after Icahn launched his hostile takeover bid, nobody is any closer to figuring out who will reign supreme.
At stake is the future of a company that is no stranger to a challenge. Lionsgate has grown its business over the years, and until the arrival of Relativity Media and Summit Entertainment it was at the vanguard of companies which sought to challenge the US majors on their home turf: content creation and distribution.
Headquartered in Vancouver and run from Santa Monica, California, Lionsgate has spawned the Saw (pictured) and Tyler Perry series as well as small-screen hits including Mad Men and Weeds. As with any ambitious company, it has always been on the lookout for opportunities to expand, and this is where Icahn comes in.
The businessman, who first came into Lionsgate stock in spring 2006 and took a larger position in late 2008, believes Lionsgate has stretched itself too far and overvalues acquisition targets. Take the TV Guide Network deal, for example, which cost the company $255m last year. Icahn believes they paid too much. He has also complained about the amount of money spent on overhead, claiming that stock is depressed as a result.
Icahn is against libraries and has cited with plenty of justification that the flattening DVD sector and troubled television markets mean catalogues do not represent good investment opportunities. In fact it was Lionsgate's initial interest in the stricken MGM library which prompted Icahn the shareholder to become Icahn the shareholder activist or, to dispense with euphemisms, corporate raider.
A potential merger with MGM would bring Lionsgate a depth of catalogue that it and many other companies could only dream of possessing. James Bond and The Hobbit films - which are currently on ice - would be anybody's jewels in the crown. Icahn, however, argued that Lionsgate should focus on its core strengths of film and television distribution and in March offered to buy Lionsgate at $6 a share.
He also floated the idea of cleaning out the management suite and bringing in a new cadre of rulers. Lionsgate's top-heavy structure has drawn comment in the past, with CEO Jon Feltheimer, vice-chairman Michael Burns, co-COOs Joe Drake and Steve Beeks and Mandate president Nathan Kahane earning handsome compensation packages.
Throughout all of this, Lionsgate has played a game of ping-pong with Icahn, defending itself rigorously and rebutting the billionaire's claims with statements of its own. The party line is that shareholders will serve their own best interests by sticking with the existing management.
"Lionsgate is really focused on running the business,"a well-placed source told Screen International recently. "The best defence against a takeover bid is to maintain robust corporate performance and a strong stock price."That does not sound so convincing after a film underperforms at the box office, like the Ashton Kutcher-Katherine Heigl action comedy Killers (pictures). The film reportedly cost $70m to make and by mid-June had managed a shade over $40m after three weekends in US theatres. When all is said and done and Killers has played out across multiple platforms, it could make money but it was expected to do better and shareholders do not like to be disappointed.
Icahn is betting that shareholders would welcome a changing of the guard. Back on April 15 he raised his offer to $7 per share - which Lionsgate management have ridiculed - effectively valuing Lionsgate at $825m. On June 11 the billionaire Mark Cuban tendered his 5.4% stake in the company, according to a regulatory filing. Icahn said shareholders including Cuban tendered 13.2% of their stock so that by mid-June he had amassed a 31.8% stake. At time of writing, there were two weeks to go until the June 30 deadline.
"He's got 32% of company stock, which means 68% of our shareholders said no,"the source said. "For Icahn, the fact he didn't get all the shares he wanted was a setback. He got 31.8% but… that's not going to be nearly enough to win a proxy fight if he goes to that next step."Lionsgate also suffered a setback when the DC Securities and Exchange Commission threw out the company's shareholders rights plan earlier this summer.
When in mid-June Icahn's ownership leapt from just under 19% to 31.8%, the mini-major issued a letter to shareholders. "Carl Icahn has a long history of destroying shareholder value once he obtains control of a company or even board representation,"the strongly worded missive said. It highlighted a 96% share-price plunge while Icahn was a Blockbuster board member that demonstrated "his obvious lack of knowledge and understanding of the media business". The letter listed similar woes for other companies with which Icahn was involved, from WCI Communities and BKF Capital to XO Holdings and American Railcar.
Icahn also came under fire for his short-lived distribution venture Stratosphere Entertainment and for management of his prestige fund Icahn Enterprises, which, according to the letter plunged 71% in value to $38.74 per share from a 2007 high of $134. The letter said, "If Mr Icahn cannot create value in his own funds, how can he do so in an industry in which he has limited and unsuccessful experience?"The letter went on to say that Icahn had no clear strategy for Lionsgate. Icahn and his associates had not returned a call to comment for this story at time of writing.
Once the June 30 deadline is reached, the situation could go one of four ways. Icahn could start buying stock on the open market if he can get it, or he could launch a new tender offer with a higher price of $7.50 or $8 a share. Alternatively, the billionaire could enter into negotiations with Lionsgate to avoid a proxy fight. The fourth alternative is that he launches a proxy fight, in which case he would have to propose a slate of new board members.
At time of writing a proxy fight seemed the most likely outcome, given that Icahn has said he would get into one with Lionsgate. If successful, he would convince shareholders to use their proxy votes to install new management amenable to a takeover. This would allow Icahn to avoid paying a premium for ownership. Lionsgate has said that $7 a share does not constitute a control premium. Icahn has said that if he wages a proxy fight and is unsuccessful, he will walk away. Lionsgate executives are not so sure. "We would be willing to consider some scenario in which he has board representation,"the source said.
Lionsgate earned a reprieve in mid-June when it avoided a debt default on its $340m revolving credit line triggered by Icahn's ownership of more than 20 of stock. Senior lenders amended the "change of control"provisions and raised the trigger threshold for an individual owner to 50%.
Icahn may not be at 50% but as the biggest individual investor he has clout, even if Lionsgate chooses not to acknowledge this in so many words. At a time when Lionsgate is yet to schedule its shareholder AGM, what happens in the coming weeks will shape the mini-major's future. Hollywood is watching closely.