Dir: Benson Lee. US. 2013. 109mins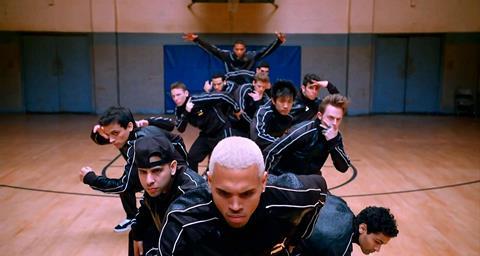 Eschewing shaded characterization and often basic sense, and establishing what should be the high-water mark for most crotch-grabbing in a single film in 2013, Battle Of The Year drapes a pro forma narrative over lots of acrobatic hip hop dancing. It's not a good film, necessarily, but director Benson Lee, drawing inspiration from his 2008 documentary Planet B-Boy, at least crafts a vehicle that establishes a certain sub-cultural milieu and delivers what viewers most predisposed to a movie like this are interested in.
If one concentrates hard enough and blocks out the considerable stupidity, there's a modicum of enjoyment to be found in the dance scenes themselves.
ith the Step Up movies having proved there's an audience for dance film franchises — especially abroad, where the last two films in that series have each pulled in over $100 million — the filmmakers behind Battle Of The Year leave themselves easy avenue for a sequel. Opening wide against the somber kidnap drama Prisoners, the movie should carve out a nice niche among teenage viewers, benefitting from the presence of controversial singer Chris Brown. It will most likely fall on foreign audiences, however, to determine whether its subjects get to battle another year.
Battle Of The Year centers around a same-named, real-life dance contest, held annually in France. Hip hop mogul Dante Graham (Laz Alonso) has created a billion-dollar cultural empire out of his "B-boy" past, but is worried that other countries have wrested away preeminence of the competitive dance form created in the United States. To that end, he hires an old friend, washed-up basketball coach Jason Blake (Josh Holloway), to put together a "dream team" that can win back the title.
With only three months to train, Jason establishes a boot camp of sorts. With the assistance of Franklyn (Josh Peck), he works to snuff out a rivalry between two talented dancers, Rooster (Brown) and Do Knock (Jon "Do Knock" Cruz), and select a group that represents not the best collection of individual American talents but the most cogent team.
In an attempt to inject some measure of drama into the familiar competition-style narrative (where the only reward seems to be "respect" and "honor"), screenwriters Brin Hill and Chris Parker structure the movie like a reality show, with Jason winnowing down the aspirant dancers by handing out a bus pass home each Friday. This means lots of montages, of course.
Unfortunately, the script lacks interesting characters and compelling dialogue. It awkwardly works in product placement for Sony, Puma and Braun Cruzer, and then works its way through choices ranging from misguided (establishing Jason as an alcoholic, in wink-and-a-nod fashion) to risible (having dancing cure another character's homophobia). Its best touches are measured in the few small formulaic touches it somehow manages to avoid — namely a romance between Jason and choreographer Stacy (Caity Lotz).
Still, if one concentrates hard enough and blocks out the considerable stupidity, there's a modicum of enjoyment to be found in the dance scenes themselves, for those concerned. If the movie never bothers to explain any particular mechanism for scoring, Lee and editor Peter S. Elliot (along with Harvey White, who draws a separate credit for dance sequence editing) deliver lots of wild, head-spinning acrobatics.
Given that most of the cast was hired for their dance abilities and not their acting chops, it isn't surprising that Brown, playing something of a sneering, charismatic jerk, is the only one of the dancers who registers even faintly.
Peck has a certain winsome charm, though. And Holloway manages to steer clear of some of the worst of the terribly clichéd lines he's given, cleverly underplaying the movie's biggest moments of speechifying. A broader application of his seeming instincts — shut up and dance — would better serve Battle Of The Year.
Production companies: Screen Gems, Contrafilm Productions
Domestic distribution: Sony Pictures
Producers: Amy Lo, Beau Flynn, Tripp Vinson
Executive producers: Will Packer, Glenn S. Gainor, Rich and Tone Talauega
Co-producers: Dave Scott, Lisa Zambri, Raphaël Benoliel
Screenplay: Brin Hill and Chris Parker, inspired by the documentary Planet B-Boy by Benson Lee
Cinematography: Michael Barrett
Editor: Peter S. Elliot
Production designer: Chris Cornwell
Choreography: Dave Scott, Rich and Tone Talauega
Music: Christopher Lennertz
Website: www.BattleOfTheYear-Movie.com
Main cast: Josh Holloway, Laz Alonso, Josh Peck, Chris Brown, Caity Lotz, Ivan "Flipz" Velez, Jon 'Do-Knock" Cruz, Anis Cheurfa, Jesse "Casper" Brown, Kid David, Sawandi Wilson, Richard Maguire, Steve Terada, Luis Rosado, Joshua Lee "Milky" Ayers, Sammy Soto, Richie "Abstrak" Soto, Gil Brace-Wessel, Terrence J, Sway Calloway