The $28.5m eight-part series will serve as a sequel to the 1981 hit film.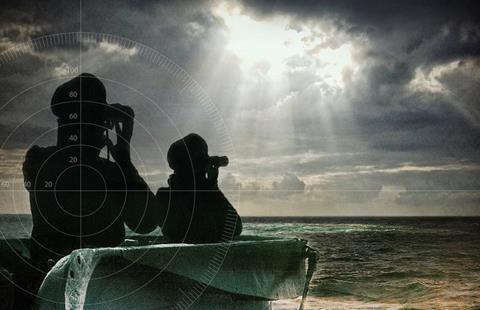 Bavaria Film and Sky Deutschland are developing an international high-end TV series based on the books Das Boot and Die Festungfrom Lothar-Günther Buchheim.
The $28.5m (€25m) Das Boot – The Series, which will have an international cast, is conceived as a sequel to Wolfgang Petersen's 1981 hit film (which also counted Bavaria as a producer).
It will pick up from events at the end of the film. The crew of the U 96 returns to La Rochelle in 1942 and is exposed to a severe air raid on the submarine harbour. A portion of the crew is killed.
The series focuses primarily on the German perspective of the brutal submarine warfare that takes place from 1942 onward. The point of view expands to also include the French Resistance and the Allied Forces on both land and sea.
The 8 x 60' series is expected to begin airing internationally in 2018 across all five Sky territories: Germany, Austria, UK, Ireland and Italy.
The head writers are Tony Saint (Margaret Thatcher: The Long Walk to Finchley, The Interceptor) and Johannes W. Betz (The Tunnel, The Spiegel Affair).
Oliver Vogel and Moritz Polter are executive producing for Bavaria Film. Marcus Ammon and Frank Jastfelder will oversee for Sky.
Christian Franckenstein, CEO of Bavaria Film, said: "Today, more than ever before, anti-war stories need to be told. The notions of war and terror are ubiquitous. The misguided actions of young men driven to commit acts of terror by false ideologies areobvious. The 1981 film Das Boot is unique, and we are approaching our work with the greatest of respect for this masterpiece. We want to build on the strong brand of Das Boot and continue telling the story in a contemporary manner by making use of every filmmaking and storytelling technique available to us today."

Carsten Schmidt, CEO Sky Deutschland, added: "With Das Boot – the Series, we have once again found a subject matter that fits Sky perfectly and will excite our customers. We are looking forward to the creative development process. Das Boot – The Series is the next step into the field of original fictional productions at Sky, and others will follow. Sky consistently continues its transformation into an entertainment brand for the entire family."