Dirs: Zhang Yuan, Kang Je-kyu, Christopher Doyle, Shu Kei. Hong Kong-China. 2014. 117mins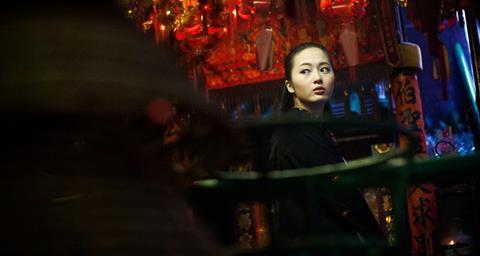 The now annual HKIFF world premiere of the latest of the 'Beautiful' compilation films – backed jointly by Youkou, and the Hong Kong International Film Festival Society - typically offers up a mixed bag of four short films, linked by no obvious theme apart from the fact that love and compassion are at the core of most of them.
Beautiful 2014 once again reinforces the extent of the film making talent in the region.
All, though, are delightfully made and each distinctive in its own right, and while Beautiful 2014 could travel – and sell – as part of the 'Beautiful' branding each of the films could also exist as a stand-alone short and have (and deserve) profile at other international film festivals.
The first film is Kang Je-kyu's Awaiting, which stars South Korean Moon Chae-won (who starred in hit 2011 film War Of The Arrows) as Cho, a woman awaiting a reunion in Pyongyang with her husband Minwoo who travelled north of the border but failed to return home. Verging on the sentimental at times, its charming twist is nicely staged and gently moving, with the film making its point about families torn apart by the separation between North and South Korea with sad grace.
The second film is Shu Kei's The Dream, a lustrously shot period piece about a beautiful but bored housewife who fantasises about a tall dark stranger at the next table. Sadly the version seen had no subtitles, but its style and lingering sexuality were evident.
There were no such issues – luckily – with Christopher Doyle's documentary themed HK2014 – Education For All, which dwells on what the next generation may be striving for, blending fascinating comments from a series of young people with beautifully shot images of Hong Kong.
The last film – ironically – has no need for subtitles. Zhang Yuan's I Love You Boss is a stylishly shot film that focuses on the changing nature of the relationship between a driver and the well-to-do boss he has to transport around the city. What begins as a chilly, formal, relationship veers into different territory when the wife of the boss leaves him and he drunkenly starts to sit in the front seat of the car.
But the driver harbours feelings for the wealthy boss, imagines the together, and even tolerates a severe beating (there is a vague sado-masochistic undercurrent to the story) just so that he can be near to the boss – as we find when title is finally revealed painted on the road – he is in love with.
Beautiful 2014 once again reinforces the extent of the filmmaking talent in the region, with these well cast and wonderfully shot films, each distinctive and engrossing in their own way.
Production companies: Youkou, Hong Kong International Film Festival Society
International sales: Hong Kong International Film Festival Society, Erica_ho@hkiff.org.hk
Main cast: Li Quan, Lv Yulai, Moon Chae-won, Koo So, Lip Ching-man, Wong Pak-hei, Erica Yuen, Yau Hawk-sau