Production has been brisk but producers are bracing themselves for cuts. By Geoffrey Macnab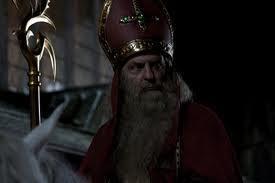 Editor's note: This includes brief highlights from the Russian analysis in Screen's inaugural Local Markets Report.(For more info click here.)
The talk in Benelux over the early autumn has been of budget cuts. Following inconclusive summer elections, both the Netherlands and Belgium have been without a new government (the Netherlands formed a minority government in mid-October). During the period in limbo, both countries have been bracing themselves for reductions in public funding of film.
In the Netherlands, cuts of up to 20% are expected in culture budgets. This means local producers, anticipating a reduction in public funding, are pushing for the country to set up its own tax shelter system.
On the distribution front in the Netherlands, DVD sales have continued to fall, some estimate by 30% in Benelux during 2010. VoD platforms are not yet making up the shortfall though local distributors say cable companies including UPC and Ziggo in the Netherlands, Telenet in Flanders and Belgacom in Wallonia are beginning to generate revenues through VoD. Nor are public broadcasters buying. Therefore, the emphasis is firmly on how films perform theatrically. Wilco Wolfers, CEO of A-Film Distribution, is upbeat about Dutch films' theatrical performance in recent months. "The Dutch theatrical market is still growing. We're still ahead of the same period last year," he says. A-Film is giving a major release to Sint, from director Dick Maas, in time for the St Nicholas holiday on 6 December.
The Netherlands has been enjoying a mini production boom. There were 39 productions last year (including seven minority and eight majority co-productions) and production has been brisk this year too. Dutch titles achieved a 17.4% market share in 2009. The downside is that international profile remains relatively low.
In Flanders, the budget for public investment in films, education and training through the Flemish Audiovisual Fund (VAF) is expected to be down 10% in 2011.
Between September and December, 10 new Flemish films are being released locally — an unprecedented number. Most are being handled by Kinepolis.
Extract: Why Dutch film-makers are pushing for a tax shelter
Dutch films may claim a 17% market share at the local box office but without a tax shelter the Netherlands is less desirable as a co-production partner and the local industry struggles to attract inward investment. Once anticipated government cuts hit the Dutch Film Fund, there will be less public funding for film production. And while the Dutch are a part of Eurimages, producers often complain they are not happy with what they get from the fund.
If they want to make films of a certain scale, Dutch film-makers need international partners for financing. In recent years, some outsiders have had the perception that the Netherlands is not an easy co-production partner. Its 'matching fund' (through which producers with two-thirds of their financing in place and a guarantee of distribution can apply for the final third of their backing from the Dutch Film Fund) is difficult for outsiders to access. Benelux neighbours Belgium (with its tax shelter) and Luxembourg (with CIAV, its audiovisual investment certificate programme worth up to 30% of a budget to producers working in Luxembourg) have incentive schemes which draw international producers. The Dutch do not.
The Film Fund's budget is stable at $50.5m (€35.5m) a year until 2012. By then, the hope in the Dutch film community is that some form of tax incentive will be in place.
Industry round-up
The local Markets Report includes industry news and production digests
Belgium: The Dardenne brothers have been shooting Délivrez-Moi, their new film with Cecile De France and Jérémie Renier. Sold by Wild Bunch, the film is produced by Les Films Du Fleuve, Archipel 35 and Lucky Red.
Flanders: September saw the launch of Starway, a new distribution company backed by Flemish media giant VMMa, the owner of commercial TV station VTM. Starway will be handling eOne's films.
After almost two years the dispute between Belgian distributors and exhibitors over how box-office figures are calculated is yet to be resolved. The dispute began when leading exhibitor Kinepolis decided not to make available figures about ticket sales to centralised system, IT Helps. Currently, every Monday morning, no-one quite knows which films have done best and distributors are still obliged to call cinemas.
NETHERLANDS AT A GLANCE 2009-10
Number of cinemas 242
Number of screens 751
Number of 1.4k digital screens 37
Number of 2k digital screens 151
Number of 4k digital screens 6
Number of 3D screens 150
Number of Imax screens 3
Number of annual adms per capita 1.7
Cinema adms 27.3 million (national share: 17.4%)
Gross box office $286m (€201m) (national share: 16.3%)
Average ticket price $10.50 (€7.40)
Average film rental percentage of box-office gross 40%
Source: Dutch Film Fund