Queen of the Desert, starring Nicole Kidman and Robert Pattinson, added to Berlinale competition line-up; Mr. Holmes, starring Ian McKellen as an aged Sherlock, to play out of competition.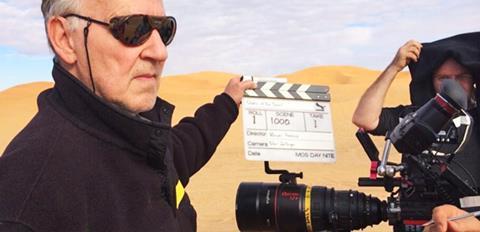 The 65th Berlin International Film Festival (Feb 5-15) has added a further eight titles to its Competition programme, ahead of the complete line-up next week.
The films, which originate from across Europe, Asia, the US and the Middle East, include the world premiere of Queen of the Desert, Werner Herzog's biopic based on the life of British explorer Gertrude Bell.
Nicole Kidman plays the 19th century explorer, known as the female Lawrence of Arabia, and her co-stars include James Franco, Damian Lewis and Robert Pattinson (as TE Lawrence).

Berlinale 2015: new Competition films
Body (Poland) WP
By Malgorzata Szumowska
With Janusz Gajos, Maja Ostaszewska, Justyna Suwala
Cha và con và (Big Father, Small Father and Other Stories) (Vietnam / France / Germany / Netherlands) WP
By Di Phan Dang
With Do Thi Hai Yen, Le Cong Hoang, Truong The Vinh
Journal d'une femme de chambre (Diary of a Chambermaid) (France / Belgium) WP
By Benoit Jacquot
With Léa Seydoux, Vincent Lindon, Clotilde Mollet, Hervé Pierre, Vincent Lacoste
Mr. Holmes (UK) WP out-of-compeition
By Bill Condon
With Ian McKellen, Laura Linney, Milo Parker, Hiroyuki Sanada, Hattie Morahan
Queen of the Desert (US) WP
By Werner Herzog
With Nicole Kidman, James Franco, Damian Lewis, Robert Pattinson
Taxi (Iran) WP
By Jafar Panahi
With Jafar Panahi
Victoria (Germany) WP
By Sebastian Schipper
With Laia Costa, Frederick Lau, Franz Rogowski, Burak Yigit, Max Mauff, André M. Hennicke
Yi bu zhi yao (Gone with the Bullets) (People's Republic of China / USA / Hong Kong, China) IP
By Wen Jiang
With Wen Jiang, You Ge, Yun Zhou, Qi Shu, Huang Hung
The complete Competition programme will be announced next week.