Documentary duo reveal how they found a story of music and courage.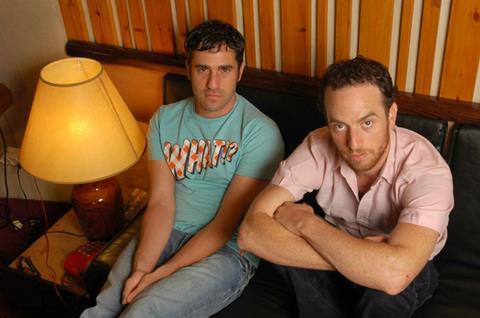 Fraternal film-making duo Tomer and Barak Heymann's documentary Who's Gonna Love Me Now? follows Saar, a gay Israeli man living with HIV. Ostracised by his family and based in London, Saar's illness makes him feel like an outsider until he joins the London Gay Men's Chorus. Europe's largest such choir, the group performs in front of bumper crowds and has collaborated with the likes of Elton John and Dolly Parton.
Tomer originally encountered Saar in Tel Aviv in 1993. "I saw a young, very confused boy; he was 21 and just out of the Israeli army. He told me he had a huge problem with his family and said he couldn't go back to the Kibbutz. His story touched my heart."
Tomer later struck up a brief relationship with Saar, but the two lost contact when Saar moved to London before reconnecting in 2011 when Tomer was visiting the city. "Saar said he was open to telling his story but that I had to convince his family to be in this project," says Tomer, who enlisted the help of his brother Barak. "I don't know how but Barak convinced all the family to be in our movie."
The pair also enlisted the help of London-based co-director Alexander Bodin Saphir to follow Saar. It was Saphir who suggested they approach the BFI, which came on board the project. With the BFI's involvement, the brothers were able to employ "the best editors in Israel" to sift through 500 hours of footage shot over four years, and purchase music rights. These cost around $60,000 for full usage of the popular songs recited by the Gay Men's Chorus.
Autlook Filmsales is selling the film, which screened Berlin's Panorama Documents.