EXCLUSIVE: Italian sales company has also acquired street art documentary Vertical Conquests.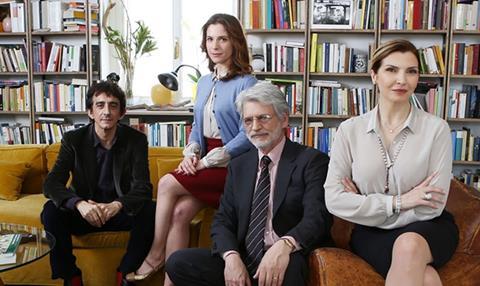 Italian sales company FilmExport has acquired world sales rights to Italian director Sergio Rubini's couples comedy Let's Talk (Dobbiamo Parlare) and street art documentary Vertical Conquests.
Let's Talk revolves around two couples – one conventionally married, the other cohabitating — whose friendship and lives are laid bare over the course of one evening following the revelation that one of the partners is having an affair.
Rubini plays 50-year-old writer Vanni who lives in a beautiful central Rome loft with his 30-year-old girlfriend Linda, played by former EFP Shooting Star Isabella Ragonese.
Fabrizio Bentivoglio co-stars as Alfredo, a heart surgeon conventionally married to Constance, played by Gomorrah co-star Maria Pia Calzone.
The film grossed $600,000 when it was released in Italy at the end of 2015.
Other new titles on FilmExport's slate include found footage French Riviera-set thriller WAX: We Are The X and In The Box about a woman trapped in a garage.