EXCLUSIVE: Film follows a young Tibetan woman living in exile in Delhi.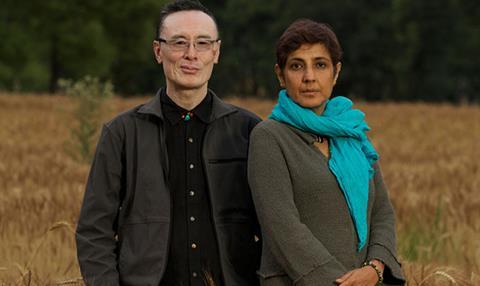 Shrihari Sathe's Infinitum Productions has boarded Ritu Sarin and Tenzing Sonam's second narrative feature The Sweet Requiem.
Scripted by Sonam, the film follows a young Tibetan woman living in exile in Delhi, whose life is unexpectedly shattered when she runs into a man from her past. Sarin and Sonam will co-direct, while Sathe will produce alongside Sarin.
Sarin and Sonam's first narrative feature, Dreaming Lhasa (2005), was executive produced by Jeremy Thomas and Richard Gere and premiered at the Toronto International Film Festival. Their credits also include award-winning documentaries such as The Sun Behind The Clouds (2010) and When Hari Got Married (2012).
The Sweet Requiem was selected for the Drishyam-Sundance Institute Screenwriters' Lab in 2015, as well as Busan's Asian Project market and Film Bazaar in Goa. Cast and locations have been finalised and the film will shoot on location in India later this year.
Sathe previously produced and directed award-winning Indian film 1000 Rupee Note and co-produced Afia Nathaniel's Dukhtar and Partho Sen-gupta's Sunrise. His latest production, Elisabeth Subrin's A Woman, A Part, which he produced with Scott Macaulay, premiered in the Tiger Competition at this year's International Film Festival Rotterdam.