EXCLUSIVE: Taylor Kitsch-voiced animation heads to US, UK, Australia, more.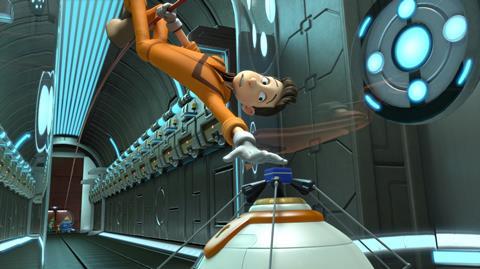 Celsius Entertainment has licensed animation Bling to Momentum Pictures for English-speaking territories including North America, UK, Australia, New Zealand and South Africa.
The family action-adventure featues the voices of Taylor Kitsch, Carla Gugino, Jennette McCurdy, James Woods, Tom Green and Jason Kravitz.
It charts the story of Sam (Kitsch), a lowly robot mechanic who must use all his talents to save his city and his true love Sue (McCurdy) from the crazed machinations of evil genius Oscar (Kravitz) and robot henchman Victor (Woods).
The deal was concluded by Jessica Labi,VP of acquisitions at Momentum Pictures and Celsius' Thierry Wase-Bailey.
Additional deals to have closed include Scandinavia (Scanbox Entertainment), Israel (Filmhouse), Turkey (Filmdom Media), Middle East (Shooting Stars) and Greece (Odeon).
The completed feature is produced by Korean animation studio Digiart (Shark Bait) in association with Korean VFX Digital Idea. Directors are Kyung Ho Lee and Wonjae Lee, writer is Chris Denk.
"We are extremely excited to represent this beautifully animated film, an entertaining movie for the entire family," said Berry Meyerowitz, president of Momentum Pictures.
"We are delighted to be partnering with Momentum; Bling is certainly in the best of hands," added Wase-Bailey.
Entertainment One re-launched the Momentum brand last year as a multi-platform label specialising in digital and ancillary exploitation.